NH365 086: Treating disease – The biggest mistakes exposed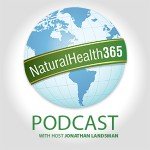 (NaturalHealth365) According to the Centers for Disease Control (CDC), about 610,000 people die of heart disease in the United States every year – that's 1 in every 4 deaths.
In 2016, the National Cancer Institute says over 1.6 million new cases of cancer were diagnosed in the U.S. – with over 595,000 people dying from the disease.
The costs linked to treating disease are staggering
For example, in 2010, heart disease and stroke costs around $315 billion.  Plus, cancer costs around $157 billion.
Then, diabetes cost $245 billion, arthritis about $128 billion and the list goes on and on. In my opinion, this horrific picture tells two undeniable truths: one, Western medicine offers nothing – in terms of an effective solution for the most pressing health problems of our time. And, two, that there's too much money being made in treating disease – which provides no incentive to fix the real problem.
Links related to this podcast:
For more information about Dr. Lauren Deville – visit: DrLaurenDeville.com
Subscribe to the NaturalHealth365 newsletter to receive our FREE shows, lots of great health gifts + the latest news and information on natural health solutions.
Do NOT ignore the health dangers linked to toxic indoor air. These chemicals - the 'off-gassing' of paints, mattresses, carpets and other home/office building materials - increase your risk of nasal congestion, fatigue, poor sleep, skin issues plus many other health issues.
Get the BEST indoor air purification system - at the LOWEST price, exclusively for NaturalHealth365 readers. I, personally use this system in my home AND office. Click HERE to order now - before the sale ends.
Today, on the NaturalHealth365 Podcast, I'll introduce you to one of the many doctors in the United States – that feels a calling to help people feel better by focusing her attention on the underlying cause of chronic disease. If you're a healthcare provider – I know you're going to LOVE this show.
It should no longer be acceptable to merely treat disease symptoms. Today, we'll talk about the 'building blocks' and 'obstacles' to curing disease; the most effective lifestyle change that anyone can make to feel better; the benefits of the body, mind and spirit approach toward health plus much more!
Podcast highlights include:
Discover the building blocks and obstacles to curing disease
How the right (medical) attitude means everything – when treating illness
The biggest obstacle to cure affecting the largest number of people
The ONE life change that would help the most people feel healthier
Find out the true essence of 'Body, Mind, and Spirit' medicine
And, most importantly, why is critical to treat patients – holistically
About Dr. Lauren Deville
Dr. Lauren Deville is board-certified to practice medicine in the State of Arizona. She received her NMD from Southwest College of Naturopathic Medicine in Tempe, AZ, and she holds a BS in Biochemistry and Molecular Biophysics from the University of Arizona, with minors in Spanish and Creative Writing.
Dr. Lauren came to naturopathic medicine in a roundabout way. When she was fifteen, her father died of cancer, after which she planned to devote her life to cancer research. But she quickly discovered that research was not for her.
Years later she planned to attend traditional ("allopathic") medical school, but she was frustrated by her volunteer experience, which seemed to consist only of treating symptoms, rather than searching for and addressing underlying causes. She stumbled upon SCNM almost by accident, but the moment she walked in the doors of her future medical school, she knew that this was what she had been searching for all along. She considers herself incredibly blessed to have found a career that is also a calling.