DTP vaccine INCREASES the death rate by 5 to 10 times compared to unvaccinated children, study reveals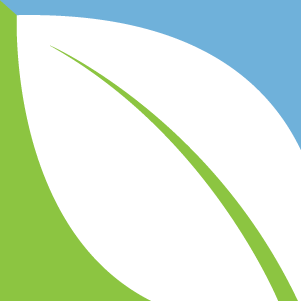 (NaturalHealth365) New research is showing significant findings regarding the health risks associated with vaccines. A paper written by Dr. Peter Aaby and colleagues from the Statens Serum Institute (SSI) in Denmark indicates that receiving the DTP vaccine – early in life – dramatically increases infant mortality rates.
The study compares mortality associated with the whole cell pertussis DTP vaccine at 3 to 5 months of age in vaccinated and unvaccinated children in Guinea-Bissau. Mortality was found to be an alarming 5 to 10 times higher in those children receiving the DTP vaccine as compared with the unvaccinated.
Danish vaccine manufacturer and pro-vaccine researcher admits DTP vaccine kills children
The scientists found children who received OPV (oral polio vaccine) simultaneously along with the DTP vaccine fared better. It appears that the OP vaccine somehow offsets the DTP vaccine, although mortality rates were still higher than normal overall. Infant mortality from any cause after 3 months of age was found to be dramatically increased in infants after receiving vaccination.
While the negative vaccine side effects were much stronger for children who only received the DTP vaccine and no OPV, both vaccines, administered in the 1980s, likely contained high amounts of aluminum and mercury.
These findings are truly alarming, as is the authors' conclusion:
"All currently available evidence suggests that DTP vaccine may kill more children from other causes than it saves from diphtheria, tetanus, or pertussis."
This is an extraordinary indictment of one of the most commonly used childhood vaccines in the world.
DTP vaccine weakens the immune system and increases the risk of infections
The study was conducted by the Statens Serum Institute (SSI) and funded in part by the Danish government. SSI is one of the principal vaccine manufacturers in Denmark, and Aaby is a highly respected PRO-vaccine scientist.
In the face of a pattern of stonewalling and denial by pharmaceutical companies and health organizations, this strong statement against vaccination and vaccine side effects is refreshing. The results were published in the January 2017 issue of EBioMedicine.
Researchers have theories about why the DTP vaccine is so harmful to infant health. They believe that while the diphtheria, pertussis, and tetanus vaccine may protect against infections related to these illnesses, it also weakens the immune system significantly while doing damage to overall health. This in turn makes children more vulnerable to illness and mortality from other types of infections.
It's time for more research and transparency about vaccine side effects
UNICEF was supplied with DTP vaccines by five pharmaceutical manufacturers in the 1970s and 80s. A cascade of lawsuits followed almost immediately in the U.S. due to vaccine side effects harming children. This led to the disturbing move by Congress to give immunity to vaccine makers via the National Childhood Vaccine Injury Program and its own "Vaccine Court."
The World Health Organization and the U.S. Centers for Disease Control and Prevention refuse to perform vaccine safety studies on vaccinated vs. unvaccinated children or publish reports by other researchers.
Yet, clearly, the findings from the Danish government underscore the need for more of this type of research as well as transparency about vaccination safety.
Sources for this article include: