Sewage sludge contaminates most fresh produce in the United States with 100+ toxins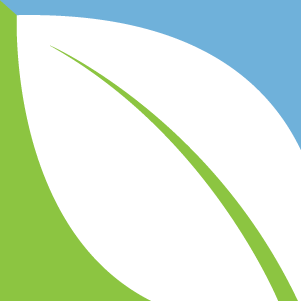 (NaturalHealth365) One of the major keys to health and longevity is eating foods that are nutrient dense. Unfortunately, our local supermarkets are packed with prepackaged and processed foods and meats pumped with antibiotics and other toxic chemicals. But for those who consciously make an effort to eat healthy may be surprised to find what may be lurking in the DNA of fresh produce.
While hot topics have been debated about agricultural pesticides, the majority of Americans aren't even aware that the fresh produce they carefully select to nourish their families can actually be contaminated with more than 100 toxins from biosolids (specially processed sewage sludge). Even more, those toxins could be embedded into the DNA of grains, vegetables, tubers, and other produce – all the while making you and your family sick.
Why are biosolids (sewage sludge) used on fresh produce?
Thirty years ago, thousands of American cities dumped their raw sewage directly into our nation's oceans, bays, rivers, and lakes. Due to improved wastewater treatment, our waterways have been cleaned up and safer to use. Sewage sludge is also treated to produce what is called "biosolids." The term stems from the biological processing of wastewater solids.
According to the United States Environmental Protection Agency (EPA), the terms "biosolids" and "sewage sludge" are often used interchangeably. They further describe biosolids as "the nutrient-rich organic material resulting from the treatment of sewage in a treatment of sewage sludge. When treated and processed, sewage sludge becomes biosolids which can be safely recycled and applied as fertilizer to sustainably improve and maintain productive soils and stimulate plant growth."
Because we want clean waterways, it may seem logical to treat sewage sludge and recycle it for productive use. But, do we want to use it to grow our foods if it is hazardous to health?
Are biosolids safer than chemical fertilizers?
According to the Bioscience Resource Project, risk assessment is complex when it comes to sewage sludge (biosolids) because it contains highly varied amounts of organic chemicals, toxic metals, chemical irritants, and pathogens. In addition, Dr. David Lewis – a microbiologist who spent three decades working as an EPA scientist – wrote about industrial waste infiltrating fertilizers applied to farmlands. Some of these toxins include biohazards from hospitals.
Unfortunately, the effects have not been well studied – especially when it comes to their interactions, long-term soil buildup, waterway leaching, and uptake into the food system. In addition to the ecological consequences of sludge application, the EPA continually claims that little is known about the long-term effects on human health.
However, risk assessment studies have been completed by states such as North Carolina on biosolids. They have declared hundreds of contaminants of concern:
Bacteria – causing salmonellosis (food poisoning), typhoid fever, acute gastroenteritis, cholera, and more
Enteric Viruses – causing infectious hepatitis, epidemic and acute gastroenteritis, poliomyelitis, meningitis, pneumonia, encephalitis, respiratory infections, and more
Protozoa – causing gastroenteritis, dysentery, toxoplasmosis, and more
Helminth Worms – causing digestive and nutritional disturbances, abdominal problems, anorexia, nervousness, and more
The Bioscience Resource Project points out the clear scientific research and documentation on the "sometimes deadly direct human health consequences of land application." Even more, studies show that wastewater treatment selects antibiotic resistant bacteria – a worldwide health problem.
EPA's sludge regulation fails to protect the public from toxic sewage sludge
Wastewater treatment plants remove as many contaminants as they possibly can from the water and then discharge the water as effluent. Then the government regularly tests sewage sludge for heavy metals, flame retardants, polycyclic aromatic hydrocarbons, pharmaceuticals, phthalates, dioxins, and a host of other chemicals and organisms. However, the problem isn't with testing.
With the hundreds (if not thousands) of contaminants in biosolids, the United States government only regulates 10 of them – which includes 9 heavy metals and fecal coliform.
While there have been numerous scientific studies showing the hazards of sewage sludge being used on crops to grow the foods we eat, the EPA's sludge regulation fails to protect the public. Many scientific experts have recommended a total ban on sludge application to land, but the EPA continually promotes it as a nutrient dense garden compost and invaluable fertilizer.
The only sector of agricultural land restricted from using biosolids is that of certified organic farms. Protect yourself from harm and choose certified organic produce. You may also want to shop your local farmer's market and ask your farmers if they use biosolids. And, of course, this news may be the perfect incentive to start growing your own produce.
About the author: Abby Campbell is a medical, health, and nutrition research writer. She's dedicated to helping people live a healthy lifestyle in all aspects – physically, mentally, emotionally, and spiritually. Abby practices, writes, and coaches on natural preventive care, nutritional medicine, and complementary and alternative therapy.
References:
https://www2.epa.gov/biosolids
https://water.epa.gov/polwaste/wastewater/treatment/biosolids
Sewage Sludge (Biosolids) — land application, health risks, and regulatory failure

https://www.sciencedirect.com/science/article/pii/S0168649602004440
Lewis, David L. Science for Sale How the U.S. Government Uses Powerful Corporations and Leading Universities to Support Government Policies, Silence Top Scientists, Jeopardize Our Health, and Protect Corporate Profits. New York, NY: 2014, Skyhorse Publishing, Inc.
North Carolina Health Department – Occupational and Environmental Epidemiology Branch. (2005, November). Human Health Risk Evaluation of Land Application of Sewage Sludge/Biosolids.
https://link.springer.com/article/10.1007%2Fs11356-015-5618-9