Can Gardasil increase the risk of breast cancer?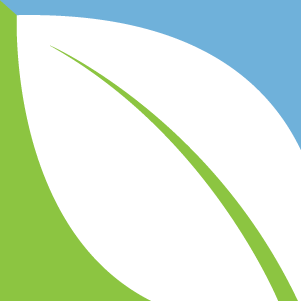 (NaturalHealth365) Gardasil is the most well-known vaccine out there for the human papillomavirus, or HPV. According to the U.S. Centers for Disease Control and Prevention (CDC), 6 out of 10 parents in the United States currently opt to give their preteen children, both girls and boys, the vaccine.
Of course, well-meaning parents are simply trying to do the right thing by listening to the advice of the CDC and their doctors who say that the vaccine will help their child prevent HPV and certain kinds of cancer. Recent research, however, has found that Gardasil prevents neither – and may even increase the risk of disease.
The truth about the Gardasil vaccine is undeniable
The statistics regarding HPV in young people can be scary. According to the CDC, HPV is the most common sexually-transmitted disease in the United States, effecting roughly 79 million teens and 20s-somethings. A recent report found 42 percent of Americans are infected with HPV.
Merck & Co. is the manufacturer of the main vaccine for HPV, which goes by the name of Gardasil (a second HPV vaccine, Cervarix by GlaxoSmithKline Biologicals, became available to the public in 2009 as well). Vaccine manufacturer and the U.S. Centers for Disease Control tout the HPV vaccine as the main way to prevent the virus as well as reduce the risk of cervical cancer.
In addition, the CDC has been recommending that boys aged 11 and 12 get the Gardasil vaccine as well, which is a real head-scratcher for obvious reasons.
Science – and common sense – tells a very different story regarding the effectiveness and safety of Gardasil, however. HPV is a group of more than 150 related viruses that are transmitted through intimate skin-to-skin contact. HPV vaccines protect against only 4 of these.
What's more, some evidence suggests that getting the vaccine may make a person more susceptible to other strains.
It's time to expose the questionable "studies" that talk about vaccine effectiveness
A 2013 investigation conducted by the CDC's National Center for HIV, Viral Hepatitis, STD, and TB Prevention is often used to support the claim for 'HPV vaccine effectiveness.'
The conclusion of the CDC was that "within 4 years of vaccine introduction, the vaccine-type HPV prevalence decreased among females aged 14-19 years despite low vaccine uptake" and that, in turn, "the estimated vaccine effectiveness was high."
"Despite low vaccine uptake" is the operative phrase here, since other reports have indicated that those who do not take the vaccine, but do keep up with regular pap smears and a healthy lifestyle, are actually more likely to see HPV disappear or never get it in the first place.
According to the CDC's own statistics, "most HPV infections (9 out of 10) go away by themselves within two years."  Some studies also indicate that smokers, those with multiple partners and those who have another sexually-transmitted disease such as herpes have a higher risk of getting HPV and a higher risk of cancer when they do contract it.
HPV vaccines can lead to nervous system disorders, autoimmune diseases and cancer
"First and foremost, this is a cancer prevention vaccine," Debbie Stanslow, director of cancer control intervention for the American Cancer Society, told the New York Times back in 2016. It should be very clear, however, that Gardasil is not a cancer vaccine.
Having HPV does not automatically mean you are going to get cancer. On the other hand, getting the HPV vaccine does not mean you are immune from cancer.
Sadly, the HPV vaccine may actually cause cancer both indirectly and directly. As of December 14, 2017, Gardasil had generated over 42,000 adverse reaction reports on the Vaccine Adverse Events Reporting System (VAERS).
A 2015 report published in the journal Clinical Rheumatology adds more clarity to these claims. This study looked at VAERS reports on Gardasil from January 2006 to December 2012 in females ages 18 to 39. They found steady incidents of:
Severe and persistent headache
Arthritis
Gastroenteritis
Systemic lupus
And, other central nervous system conditions.
Other studies have connected HPV vaccines to POTS (postural orthostatic tachycardia syndrome) and ASIA (autoimmune/auto-inflammatory syndrome induced by adjuvants), as well as extreme and long-lasting chronic fatigue. Clearly, in many thousands of individuals, the immune system says "no" to this vaccine in a big enough way to create diagnosable autoimmune disease conditions in response!
Several dozen studies, including a 2017 meta-analysis by Sheba Medical Center in Tel-Hashomer, Israel, have made the connection between having an autoimmune condition and higher risk of cancer. A 2017 report published by the National Institutes of Health found "statistically significant" correlations between rheumatoid arthritis and ER-positive breast cancer.
Regarding cervical cancer (a cancer which has its roots in imbalance in the endocrine and reproductive system), there is actually evidence to suggest that getting the Gardasil vaccine could increase risk for those who were exposed to the virus prior to receiving the vaccine.
In their final analysis, the researchers of the 2015 VAERS study urged "further studies" to investigate the possible side effects of the Gardasil vaccine. These results definitely warrant more investigation, but do you really want to take the chance NOW?
Simply put, Gardasil is a disease-causing dud
When the vaccine first came out, Gardasil was expected to a sure-fire money maker for Merck. Some were even predicting that it would be a "best seller."
Indeed, in its first six months on the market back in 2006, it boasted over $1 billion dollars in sales. The last tally, however, showed current sales of around $219 million, a drop in the financial bucket for big pharma companies like Merck.
Vaccine proponents say Gardasil's downhill slide over the years is because of miseducation among parents. Forward-thinking researchers and doctors may be closer to the truth.
They say that lackluster sales have to do with parents becoming more knowledgeable about the real causes of both HPV and cancer. I believe that this also shows that parents are becoming more aware of how to prevent both HPV and cancer naturally in both themselves and their children.
Sources for this article include:
CDC.gov
NIH.gov
CDC.gov
CDC.gov
CDC.gov
CDC.gov
Today.com
NIH.gov
NYTimes.com
CDC.gov
NIH.gov
About the author: Dr. Veronique Desaulniers ("Dr. V") is a best-selling author and specialist in Chiropractic, Bio-Energetics, Meridian Stress Analysis, Homeopathy and Digital Thermography. After 30 years in active practice, she decided to "retire" and devote her time to sharing her personal, non-toxic Breast Cancer healing journey with others. Her years of experience and research have culminated in "The 7 Essentials™ ", a step-by-step coaching program that unravels the mystery of healing the body. Her website and personal healing journey have touched the lives of thousands of women around the globe. To get your F.R.E.E. 7-day mini e-course and to receive her weekly inspiring articles on the power of natural medicine – visit: BreastCancerConqueror.com