Florida anti-GMO activist found dead in hotel pool prior to delivering petition to U.S. Environmental Protection Agency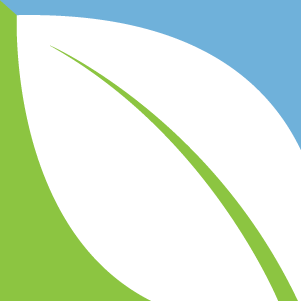 (Naturalhealth365) Activist Mila de Mier, an outspoken foe of the genetically engineered mosquito industry, was found dead in a rooftop hotel swimming pool in Washington, D.C. – mere hours before she planned to present a petition to the U.S. Environmental Protection Agency (EPA) demanding that the agency deny a permit for the release of GMO mosquitoes in Florida and Texas.
News of her death has left her fellow activists saddened, stunned – and suspicious!
Anti-GMO whistleblower was within hours of hand-delivering petition to U.S. EPA
De Mier, 45, had traveled to the nation's capital to personally deliver the EPA petition, on which (at the time) she had accumulated close to 200,000 signatures. She was accompanied on the trip by her long-time friend and fellow activist Barbara Napoles, who was one of the last people to see her alive.
De Mier had planned to deliver the petition Tuesday morning. Apparently, she opted to go for a swim beforehand, and left her hotel room for the pool at 8:45 a.m.
According to local news station WJLA, rescue crews were called to the Cambria Hotel and Suites around 9:35 am on Tuesday, April 10, after a witness spotted de Mier floating facedown in the pool.
Attempts to revive her were unsuccessful, and she was pronounced dead at the scene.
In the week before her death, De Mier had posted extensively on social media about her campaign against GMO mosquitoes and their creator, Oxitec.
A Facebook post dated April 4 encouraged people to sign and share the EPA petition. "We are not guinea pigs," de Mier wrote, adding that she had dedicated the last 7 years of her life to the cause.
On April 7, she tweeted that over 3 billion GMO mosquitoes could be released at the next testing site in Harris County, Texas.
In one of her last social media posts, dated 6:29 pm on April 8, de Mier said that she was traveling from Key West to Washington D.C, adding, "Sometimes you just got to do what you got to do EPA better be ready!!!"
De Mier battled the release of GMO mosquitoes
De Mier crusaded tirelessly against Oxitec, a British biotechnology company, and their plan to release their genetically modified mosquitoes in the Florida Keys.
The mosquitoes, engineered with a self-limiting gene that causes their offspring to die, are meant to interbreed with wild A. aegypti mosquitos – which potentially carry the Zika virus – and to reduce their population.
Opponents of the GMO mosquitoes say they could wreak havoc with the environment by disrupting the food chain. Natural health experts and advocates also point to the potentially catastrophic and unforeseen consequences of mutations and altered gene expressions, which they fear could lead to the development of new toxins, allergens and carcinogens.
In 2016, the FDA approved a plan for a trial release of the mosquitoes in Key Haven, Fl., a residential area near Key West, but it was delayed due to vigorous voter opposition. The trial is now awaiting EPA approval.
Although April 9 was the last day for public comment, de Mier had been hoping for a 60-day extension.
Suspicions continue to mount about activist 'mysterious' death
On natural health websites, praise for de Mier and her work alternated with suspicions about her death.
Erin Elizabeth of Health Nut News described de Mier admiringly as a tireless activist and a "nemesis of the GMO mosquito industry."
Elizabeth, who points out that over 85 doctors – most of them holistic practitioners who opposed GMOs – have been found dead over the past few years, implies that de Mier's death was not accidental. She also questioned the lack of action on the part of the witness at the scene, who apparently did not try to perform CPR or even remove de Mier from the pool.
Barbara Napoles, who accompanied di Miers to Washington D.C., reportedly said that her friend was "not a weak swimmer" and had, in fact, swam with whale sharks.
(Note: an investigation into de Mier's death is ongoing.)
You can continue to honor Mila De Mier's work by signing this petition today!
Sources for this article include: