The modern healthcare system: A red alert revealed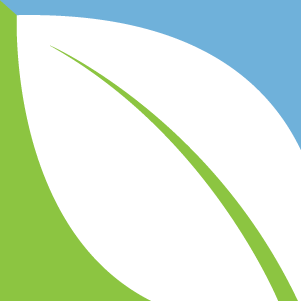 (NaturalHealth365) At an early age, most people are taught to completely trust the modern healthcare system. From the endless rounds of childhood vaccines to cold and flu medications, today's conventional approach to treating disease rarely gets questioned by anyone.
But, the 'non-questioning' mindset tends to ignore some very sobering statistics about the health risks associated with Western medicine and limits our ability to discover natural solutions – which address the root cause of disease.
Don't become a medical statistic. Western medicine will never successfully cure any disease because their focus is on 'treatment' and 'management' of disease symptoms. On the next NaturalHealth365 Talk Hour, Jonathan Landsman and Dr. Brad Case, author and leading natural health educator issue one of the strongest warnings of the year about our modern healthcare system. Don't miss this program – especially if you're suffering from any chronic disease condition.
Simply sign up now for access to our FREE, weekly show by entering your email address and you'll receive show times plus FREE gifts!
The conventional healthcare system has become the leading cause of death
When most people think about safeguarding their health, they think about hospitals, physicians and perhaps some prescription medications. But placing complete confidence in today's healthcare system without taking personal responsibility for your own health can mean turning a blind eye to the shortcomings of conventional medicine.
The statistics are staggering: An estimated 400,000 people die each year due to medical error, yet many physicians believe that figure to be much lower than the reality. Every year, in the United States, between 3,000 and 4,500 severe vaccine reactions are reported to the Centers for Disease Control – vaccine dangers serious enough to require hospitalization, the intensive care unit or even a permanent disability or death.
Do NOT ignore the health dangers linked to toxic indoor air. These chemicals - the 'off-gassing' of paints, mattresses, carpets and other home/office building materials - increase your risk of nasal congestion, fatigue, poor sleep, skin issues plus many other health issues.
Get the BEST indoor air purification system - at the LOWEST price, exclusively for NaturalHealth365 readers. I, personally use this system in my home AND office. Click HERE to order now - before the sale ends.
Don't let these tragic medical patterns threaten your life
Another 2.2 million people each year suffer in-hospital, adverse reactions to prescribed drugs. Antibiotics are wrongfully prescribed to ward off viral infections about 20 million times every year. Nearly 8 million unnecessary medical and surgical procedures are performed every year, while nearly 9 million people are exposed to hospitalization unnecessarily.
True healing from any health crisis begins with a change in mindset. Self-responsibility, gratitude and a clear vision about a desired outcome are crucial for success. Find out how to avoid getting harmed by conventional medicine and discover the value of natural healing protocols on the next NaturalHealth365 Talk Hour with Jonathan Landsman and Dr. Brad Case.
Simply sign up now for access to our FREE, weekly show by entering your email address and you'll receive show times plus FREE gifts!
Find out how the modern healthcare system threatens your health and how to avoid problems – Sun. Feb. 7
Our guest: Dr. Brad Case, author and natural healthcare expert
Dr. Case penned the critically acclaimed book, Thugs, Drugs and the War on Bugs, and is currently working as a Family Practice Resident at the National University of Health Sciences, where he is also finishing his internship in Naturopathic Medicine and working toward a Master's degree in Human Nutrition.
For over 18 years, Dr. Case has been practicing a unique brand of medicine focused on uncovering the root cause of disease and treating it naturally. His areas of expertise include: the biggest misconceptions within the modern healthcare system; surprising truths about polio, AIDS and vaccines; plus a revealing look at what you need to know before choosing an alternative, integrative or conventional doctor for your healthcare needs.
Join us for an important show about your health and wellbeing. This program will shock, educate and inspire you to take better care of yourself.
Simply sign up now for access to our FREE, weekly show by entering your email address and you'll receive show times plus FREE gifts!
About the author: Jonathan Landsman is the host of NaturalHealth365.com, the NaturalHealth365 Talk Hour – a free, weekly health show and the NaturalHealth365 INNER CIRCLE – a monthly subscription to the brightest minds in natural health and healing.
Reaching hundreds of thousands of people, worldwide, as a personal health consultant, writer and radio talk show host – Jonathan has been educating the public on the health benefits of an organic (non-GMO) diet along with high-quality supplementation and healthy lifestyle habits including exercise and meditation.