Stop heart disease – Cholesterol and calcium myths revealed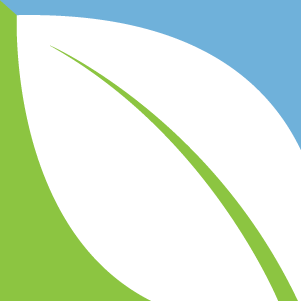 (NaturalHealth365) Every 40 seconds, an American will die of heart disease, accounting for one out of every three deaths in the country. Cardiovascular disease is responsible for 17.3 million fatalities per year, making it the leading cause of death worldwide.  Plus, that number is expected to grow to more than 23.6 million by 2030, according to the American Heart Association.
Unfortunately, most people have been kept in the dark about the issues surrounding heart disease – including the actual threat of cholesterol and the danger of calcium supplementation.
Discover the myths about cholesterol and calcium, and learn how to stop heart disease in its tracks. On the next NaturalHealth365 Talk Hour, Jonathan Landsman and Thomas E. Levy, MD, JD will uncover the truth behind the most widely believed misconceptions about cholesterol and calcium, while revealing how we can prevent a heart attack.
Simply sign up now for INSTANT access to our free, weekly show by entering your email address and you'll receive show times, our weekly newsletter + many FREE gifts!
What most people know about heart disease is wrong
The American Heart Association estimates that over 800,000 people in the U.S. die each year of heart disease, stroke and other cardiovascular issues.  In fact, cardiovascular disease claims more lives than all forms of cancer combined.  Processed junk food and unhealthy lifestyle habits are the biggest culprits.  But misconceptions about calcium (and cholesterol) have only made the problem worse.
According to Dr. Levy, the typical American menu is bursting at the seams with calcium-rich foods, while consumers are urged to increase supplementation of this valuable mineral. Yet, pumping all that calcium into your system is not without consequences.
Do NOT ignore the health dangers linked to toxic indoor air. These chemicals - the 'off-gassing' of paints, mattresses, carpets and other home/office building materials - increase your risk of nasal congestion, fatigue, poor sleep, skin issues plus many other health issues.
Get the BEST indoor air purification system - at the LOWEST price, exclusively for NaturalHealth365 readers. I, personally use this system in my home AND office. Click HERE to order now - before the sale ends.
Readily available, calcium has long been used as a staple dietary supplement, especially among women.  For example, post-menopausal women are urged to add dietary and supplemental calcium to their meals.  Unfortunately, increasing calcium intake will NOT prevent osteoporosis and actually increases your risk of disease, according to Dr. Levy.
False beliefs can threaten your health and shorten your lifespan
Everyone likes to think of science as unbiased and completely objective. Unfortunately, the ongoing quest for funding and profits can have a major influence on how scientific findings are interpreted and reported. The result is a divided scientific community when it comes to the best ways to avoid disease and maintain optimal health.
Varying viewpoints from scientists and health professionals can leave you confused about the best ways to avoid disease.  In reality, some of the most widely held beliefs about heart health are actually contributing to cardiovascular disease.
On the next NaturalHealth365 Talk Hour, you'll discover:
• Why calcium increases the risk of disease
• The unpopular truth about calcium supplements
• What a "proper" cholesterol level really mean (the answer will surprise you)
• Which nutritional supplements are best to avoid a heart attack plus, much more!
Simply sign up now for INSTANT access to our free, weekly show by entering your email address and you'll receive show times, our weekly newsletter + many FREE gifts!
This week's guest: Thomas E. Levy, MD, JD, board-certified cardiologist and expert in integrative medicine
Discover the myths about cholesterol and calcium, plus how to stop heart disease naturally – Sunday, Aug. 7
Dr. Thomas Levy is a board-certified internist and cardiologist, having earned his medical degree from Tulane University School of Medicine. He has been affiliated with Memorial Hospital, Colorado Springs, Colorado, since 1991. Dr. Levy has also earned his Juris Doctor Degree from the University of Denver College of Law.
An author and sought-after lecturer, he has written extensively on the importance of eliminating toxins while bolstering antioxidant defenses in the body, focusing on vitamin C in particular. His latest book, Death by Calcium, blows the whistle on calcium with shocking facts rarely revealed.
About the author: Jonathan Landsman is the host of NaturalHealth365.com, the NaturalHealth365 Talk Hour – a free, weekly health show – and the NaturalHealth365 INNER CIRCLE, a monthly subscription to the brightest minds in natural health and healing.
Reaching hundreds of thousands of people, worldwide, as a personal health consultant, writer and radio talk show host, Jonathan has been educating the public on the health benefits of an organic, non-GMO diet along with high-quality supplementation and healthy lifestyle habits, including exercise and meditation.