Lead poisoning – A medical solution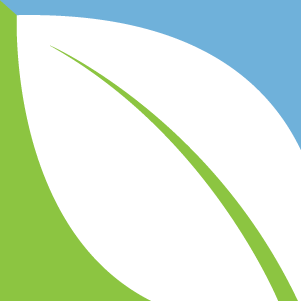 (NaturalHealth365) Talk to any conventionally trained physician and they will tell you: the effects of lead poisoning are irreversible. But that would be news to Dr. Charles Gant, physician and educator, who has been helping people to reverse the health problems associated with lead poisoning for over three decades!
Know the steps to detoxify lead and take action today. On the next NaturalHealth365 Talk Hour, Jonathan Landsman and Dr. Charles Gant will identify the harmful effects of lead poisoning – including the risk to unborn children – plus, offer a 4-phase lead poisoning treatment plan, designed to help victims of lead poisoning recover their health. Join us for an eye-opening show – filled with practical, life-changing advice about how to reverse the negative effects of heavy metal toxicity.
Simply sign up now for access to our free, weekly show by entering your email address and you'll receive show times plus FREE gifts!
Lead poisoning: Mapping out a natural treatment plan for victims
The Flint, Mich., lead-poisoning crisis has grabbed the attention of the public and politicians alike. But sadly, what happened in Flint is not an isolated incident. Instead, it mirrors what has been happening in American cities for decades. Not only has the lead poisoning problem continued to develop, virtually unnoticed, but according to Dr. Charles Gant, an effective treatment plan is available to reverse its devastating toll on health – if only it were adopted and promoted by the broader medical community.
One thing is clear: Left unaddressed, lead poisoning can have a devastating impact on mental and physical health of both children and adults. Lead has been associated with disorders of the nervous system, delayed neurodevelopment, cognitive disorders, diminished educational performance and physical health impairments. Lead poisoning has also been associated with behavioral problems, including aggression and violence. It is particularly dangerous because once it gets into its victim's system, it is distributed throughout the body.
Find out how to reverse the destructive effects of lead poisoning.  Join us for the next NaturalHealth365 Talk Hour with Jonathan Landsman and Dr. Charles Gant, an internationally known author, educator and physician of complementary/alternative and functional medicine. Discover the symptoms of heavy metal poisoning, the hidden environmental threats that make heavy metal poisoning a widespread problem, plus the important 4-phase approach to treating and reversing the effects of lead poisoning, naturally.
Simply sign up now for access to our free, weekly show by entering your email address and you'll receive show times plus FREE gifts!
5 shocking sources of lead exposure
1. Your pipes: While it may not surprise you to learn that old plumbing can contain lead, you may be shocked to discover that plumbing practices in new homes can make them an even greater risk.
2. Your backyard: Aging play structures and buildings may have lead paint on the exterior. Artificial turf, rubber playground surfaces and even the soil itself can be sources of contamination.
3. Lead dust: Paint chips so tiny they are merely bits of airborne dust are of concern. Even at very low levels of exposure, lead dust can cause harm.
4. Toys: Imported toys may contain lead in the paint as well as the plastic itself.
5. Home renovations: Once you begin a renovation, repair or painting project in an older home, lead paint particles can become airborne.
The good news is that the harmful effects of lead poisoning can be minimized and reversed. Armed with knowledge and a strategic plan of action, you can guard your family against the long-lasting effects of heavy metal poisoning. Despite the shockingly large number of environmental risks, you and your loved ones do not have to become a lead poisoning statistic.
Join us for a program that will show you how to identify sources and symptoms of lead poisoning, along with a proven, 4-phase plan of action for treatment.
This week's guest: Dr. Charles Gant, an expert in the areas of integrative and functional medicine
Discover the health risks of lead poisoning and how to reverse its harmful effects naturally – Sun. March 13
Charles Gant, M.D., Ph.D., is an internationally known practitioner, educator and author in the area of precision medicine – which includes integrative and functional medicine plus genomics. He also teaches mindfulness-based meditation and incorporates related psychotherapies into his medical practice.
Dr. Gant pioneered many of the nutritional and detoxification treatments for the treatment of substance use and other mental disorders, while serving as medical director of Tully Hill Hospital, and later as a medical consultant at Syracuse Behavioral Healthcare and as a psychiatric consultant at a number of substance abuse and mental health clinics throughout central New York. He currently practices at International Precision Medicine Associates. He has authored numerous publications, including ADHD Complementary and Alternative Medicine Solutions and End Your Addiction Now.
About the author: Jonathan Landsman is the host of NaturalHealth365.com, the NaturalHealth365 Talk Hour – a free, weekly health show and the NaturalHealth365 INNER CIRCLE – a monthly subscription to the brightest minds in natural health and healing.
Reaching hundreds of thousands of people, worldwide, as a personal health consultant, writer and radio talk show host – Jonathan has been educating the public on the health benefits of an organic (non-GMO) diet along with high-quality supplementation and healthy lifestyle habits including exercise and meditation.