Green chemistry: A non-toxic way to eliminate gray hair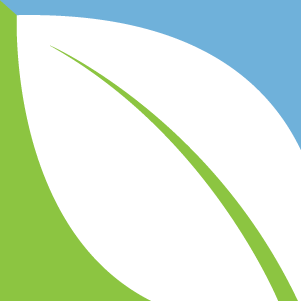 (NaturalHealth365) As cancer rates rise, more and more focus is being put on the dangers of environmental toxins and the biological risk they pose to the human body. Many of the chemicals Americans expose themselves to are within cosmetic products – namely chemical hair color. In fact, even the American Cancer Society acknowledges that some of the ingredients in hair coloring are known carcinogens, yet the chemicals continue to be sold in at-home kits and applied professionally in beauty salons.
Some researchers have linked chemical hair coloring to bladder cancer and blood cancers like leukemia and lymphoma. People who have their hair dyed regularly, as well as hairdressers and barbers who regularly work with dyes, are at risk of having dye chemicals absorbed into the bloodstream. Worse yet, most people are unaware of which chemicals they have been exposed to, as thousands of different substances have been used in different brands and types of hair coloring over the years.
Treating gray hair and restoring natural hair color with non-toxic treatments
Fortunately, there are natural and safe alternatives to restoring natural hair color and covering up gray hair without the use of toxic chemicals. Hairprint is a revolutionary product developed by John Warner, an award-winning chemist, dedicated to finding a non-toxic way of infusing hair follicles with its own natural pigment. The treatment uses minerals and plant-based pigmentation to restore the molecules that create natural hair color – which has grayed and lost its molecule content, luster and shine.

Hairprint is less of a hair coloring system than it is a hair restoring system. The nine simple, food-grade ingredients in Hairprint more than deliver pigment to the hair; it restores gray hair to its natural color. Even better, all nine of the ingredients in Hairprint are easy to pronounce – something that cannot be said for chemical hair treatments. And, best of all, this product is completely non-toxic, hypoallergenic and odor-free.
Editor's note: I have, personally, seen this product work wonders on people and can say this product is truly extraordinary. Click here to order today.
Is Hairprint right for you?
If you are in search of a natural alternative to toxic hair coloring, Hairprint may be right for you. This product was created specifically for people with naturally brown or black hair that has turned gray.
Most people with short to medium length hair can apply the product themselves at home, while those with longer or thicker hair may wish to have a friend or stylist help ensure adequate coverage. And, if your hair is naturally blonde or red, the company is hoping to have a product for you – very soon.
Hairprint is environmentally sustainable and created to mimic the biological components of the hair follicle. It does not strip or damage the hair; rather it conditions it and improves the overall structure of the hair, restoring color, body and shine. Proceeds from Hairprint go toward the education of young girls who may not otherwise be able to attend school.
Each treatment is a 3-step process but virtually everyone gets full coverage after just one treatment.
Click here to order Hairprint today.
References:
https://www.myhairprint.com/pages/the-science
https://www.cancer.org/cancer/cancercauses/othercarcinogens/intheworkplace/hair-dyes
GMOs & Dangerous Chemicals
Natural Health 365
Natural Health 365 is a premium source of trending and popular health-related news, science, testimony & research articles on the most up to date and relevant natural health information. The articles on GMOs & other Dangerous Chemicals found herein are meant to inform and advise our site visitors on steering clear of foods and other consumer products that contain Genetically Modified Organisms and/or Chemicals that are DANGEROUS to human health.
Join thousands of daily visitors staying informed and involved on Natural Health 365! We seek out scientific solutions with proven results and it is our mission to keep you up to date on the latest information! Articles range in topic from vaccination overviews to linking specific, common vaccines to the development of autism. We also aim to educate the public on the dangers of vaccines and provide in depth analysis of political vaccination bills.
Read Some of Our Most Popular Articles
Consumer Alert: GMO Apples & Potatoes are a Public Health Risk, Roundup Herbicide & GMOs Destroy Your Digestive System, US Senate Votes to Shut Down GMO Labeling Bill, Monsanto Lies Revealed.
---
---
GMO & Dangerous Chemicals are two of our major post categories on www.naturalhealth365.com and contain over 90 articles that cover a wide range of subjects; including but not limited to…
GMOs & Dangerous Chemicals
More Articles on GMOs & Toxic Chemicals
---
In addition to publishing articles concerning the most up-to-date information on GMO Foods, Research, & Toxic Chemicals that have dangerous and unintended consenquences, we also aim to connect healthy lifestyles, non-GMO diets and balanced consumption of dietary supplements to lifelong health and adding happy years to your life.
DID YOU KNOW?
Did you know that Monsanto is one of the most profitable entities on the planet, while the farmers that make them so successful are barely able to feed their families? Or that mono-cropping erodes our top soil so that no vegetables, grains, or fruits will grow in the wake of a mono-cropped field? Perhaps you didn't know that organized events to protest Monsanto and their signature chemical, Roundup? You can find all of that information and more right here on Natural Health 365.
Join Our Email List
Each day, visitors sign up for our weekly informative news sent directly to their email or RSS feed agregator. We send out three weekly emails keeping you informed and involved on the latest Natural Health News, information about our FREE SHOWS and updates on your favorite topics including Food & Nutrition, Cancer & Heart Disease, Vaccines & Autism, & – of course – GMOs & Dangerous Chemicals! You can also check out our VIP member area, The Inner Circle, where you get access to thousands of recorded interview (audio/video), pod casts, & literature by some of the worlds foremost experts on Natural Health and Treatments that could save you thousands! Learn how to REVERSE disease without the use of toxic and expensive medications.
Natural Health 365 also is a venue for webinars on various topics, has a flourishing e-commerce store where you can purchase vitamins, pro biotics, supplements and unique products such as Grazing Goat Whey Protein.
Grazing Goat Whey Protein™ is formulated exclusively for the health-conscious consumer looking for the finest whey protein nutritional supplement on the planet.* Best of all, this goat whey protein comes from goats that graze – 365 days per year – on pesticide and chemical free pastures. No hormones, antibiotics or pesticides are used – ever. This product is non-GMO and gluten free.