OVERWHELMING evidence suggests natural immunity is equal to or superior to jab-induced immunity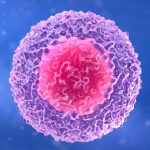 (NaturalHealth365) When social media powerhouse Instagram banned the use of the hashtag "natural immunity," it's reasonable to say that the so-called "conspiracy theorists" were not as off-base as media outlets would have you believe.  To suggest that natural immunity – and any matter of ways to improve it – is "misinformation" is unnerving for health freedom advocates.
Now, as the Pfizer COVID shot was recently okayed by a major governmental agency for children aged 5 to 11, more experts are calling into question the push for universal jabs … especially when so many people who have already gotten sick with COVID-19 are likely more protected against SARS-CoV-2 than folks who have rolled up their sleeves.
More than seven dozen studies reveal natural immunity against COVID confers as much if not MORE immunity than the jab
In October 2020, the U.S. Centers for Disease Control and Prevention (CDC) director Rochelle Walensky claimed that "there is no evidence for lasting protective immunity to SARS-CoV-2 following natural infection."  At this point in the pandemic, this statement is pure misinformation.
As of October 17, 2021, a whopping 91 scientific studies, summarized neatly by the Brownstone Institute, reveal that naturally acquired immunity against SARS-CoV-2 offers better protection from future COVID infections than the jab itself.  (Yet the jab is being used to determine who can work, enter restaurants, and serve in the military?)
In addition, these studies suggest that infected jabbed individuals are just as infectious as infected unjabbed individuals, at least in the early days of illness.
Writing for the Brownstone Institute, Paul Alexander suggests that "existing immunity should be assessed before any vaccination, via an accurate, dependable, and reliable antibody test (or T cell immunity test) or be based on documentation of prior infection (a previous positive PCR or antigen test).  Such would be evidence of immunity that is equal to that of vaccination, and the immunity should be provided the same societal status as any vaccine-induced immunity."
Regarding "societal status" rights, we see some hopeful news in this regard.  In August 2021, George Mason University (GMU) finally granted a medical exemption to law professor Todd Zywicki, after Zywicki sued the school for mandating that he receive a COVID shot despite the fact that he was previously infected with COVID-19 and had robust natural immunity, proven via multiple SARS-CoV-2 antibody tests.
CDC pushing aside evidence for natural immunity to position COVID shot as the "best" way to prevent COVID-19 and end the pandemic
For their part, the CDC rejects the natural immunity evidence for COVID-19, despite acknowledging natural immunity for other diseases like chickenpox.
On its website, the CDC cites its own study from August, suggesting that unjabbed Kentuckians who had previously gotten COVID were twice as likely to become reinfected as people who were infected and then later got the shot.
Based on this information, the CDC asserts that the COVID shots are "the best way to prevent COVID-19" and are "safe and effective" for anyone age 12 and up – an age that will likely be lowered very soon.
Sources for this article include:
Brownstone.org
CDC.gov
CDC.gov
NBCnews.com
Healthline.com
NCLAlegal.org