Amazon and home builder to create 'smart' homes that spy on you and fill your home with wireless radiation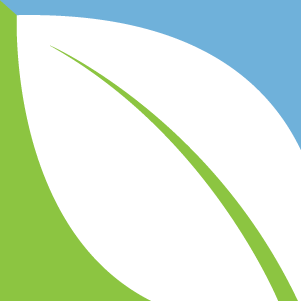 (NaturalHealth365) Proponents of Amazon's Alexa voice-enabled technology want you to know you can "bring your home to life" with lights that dim or brighten on cue, appliances that operate themselves and music and movies that play on command. But a growing number of security, legal and natural health experts warn that we could end up paying a very steep price.
Smart homes – and the wireless technology they utilize – will not only jeopardize our privacy, but threaten our health by bombarding us with unprecedented amounts of radiofrequency radiation.
But this isn't stopping Amazon from ramping up its efforts to showcase – and sell – their Amazon Home Services. The behemoth corporation recently announced it is partnering with the home builder Lennar in order to feature "Amazon Experience Centers" in selected model homes across the country.
Meanwhile, disturbing new research has pinpointed vulnerabilities in the voice-enabled technology that allow it to be exploited for criminal gain.
Amazon pushes toward a future filled with 'smart' homes
The Amazon showrooms in the Lennar homes are intended to offer buyers the opportunity to upgrade their new homes with add-on voice-enabled services. They will also allow people to order Amazon Home Services – including Amazon Prime and automated home deliveries – for their existing homes.
If Amazon has its way, Lennar won't be the only company helping to push Home Services. Amazon hopes to get other home builders on board as well.
The growing enthusiasm for voice-enabled technology was apparent at the Consumer Electronics "Gadget Show" (CES) in Las Vegas last January, where Whirlpool, Samsung and other companies showcased new ways of using the system to control a host of appliances.
Services include Alexa voice control for smart washing machines, stoves, refrigerators, lamps and even trash cans. According to a CES spokesman, over 1,500 Alexa-integrated products are currently on the market.
Of course, Alexa is not the only game in town. Other available voice systems include those produced by Google, Apple and Samsung.
The end of personal privacy: Speakers are always "listening" to your conversations
In order for an Alexa-enabled device to function, it must first "hear" a command spoken into its Echo speaker.  And, Echo is always "listening."
When it detects someone speaking a keyword (such as "Alexa") it connects with Amazon servers in order to process a response. Although it is not supposed to capture human voices until a keyword is spoken, it could theoretically capture parts – or the entirety – of any conversation uttered within its range.
It almost goes without saying: This presents disturbing possibilities.
In fact, authorities investigating the slaying of an Arkansas man are trying to obtain voice recordings – collected by an Alexa digital assistant and an Amazon Echo speaker – as evidence.
Although a judge approved the request, Amazon has so far resisted, claiming the company refuses "overbroad or otherwise inappropriate demands as a matter of course."
Security and legal experts say that allowing the search would set a dangerous precedent that could irrevocably erode privacy.
And, as recent headlines attest, a Portland couple recently had a private conversation recorded by their voice-controlled smart TV – then sent out as a voice message to an individual on the husband's contact list. (Amazon claimed an "unlikely string of events" caused Alexa to misinterpret background conversation as a command. But, as reported, the scenario doesn't seem particularly unlikely. In fact, it seems surprising it doesn't happen more often.)
You can read the story here.
When devices go 'rogue' – secret commands can be embedded in songs
But the above breach of privacy is small potatoes compared to voice-enabled technology's frightening potential for abuse.
Researchers at UC Berkeley have demonstrated conclusively that they can embed Siri, Alexa or Google Assistant commands secretly in songs – without human users being aware of anything amiss.
Researchers at Princeton University and Zhejiang University in China teamed up last year to demonstrate that voice-recognition systems can be activated – with the use of frequencies outside of the range of human hearing.
The process, DolphinAttack, is capable of some thoroughly nasty tricks. For example: visiting malicious websites, initiating phone calls, taking pictures and sending text messages – all without the approval or the knowledge of the device's user.
Not to be outdone, a team of researchers at the University of Illinois demonstrated last month that they could control smart devices through open windows from outside a building.
In addition to invading privacy, smart home technology presents grave threats to human health.
Warning: Wireless radiation is a carcinogen
The "Internet of Things," all connected in a Smart Home, will involve 5G (5th-generation) technology, which utilizes frequencies of 24 GHz to 90 GHz – higher than those ever used before.
Natural health experts say that adopting 5G will be like putting the existing wireless technology "on steroids," and will cause us to be exposed to ever-increasing amounts of microwave radiation.
Wireless technology has been associated with a range of ills, including brain cancer, impaired fertility, cognitive difficulties and increasing antibiotic resistance. And, let's not forget, the World Health Organization categorizes radiation from cell phones as a "Class B carcinogen," in the same category as DDT and lead.
While smart homes are being billed as havens of convenience, luxury and safety, the truth is: they could potentially expose us to government snooping, increase our vulnerability to criminals and scammers and bathe us in radiation.
Maybe they aren't so "smart" after all.
Sources for this article include:
TechCrunch.com
Amazon.com
Fox5DC.com
TechCrunch.com
NaturalHealth365.com