Suberbugs, viral infections and chronic disease solutions at the Immune Defense summit, FREE and Online event starts July 24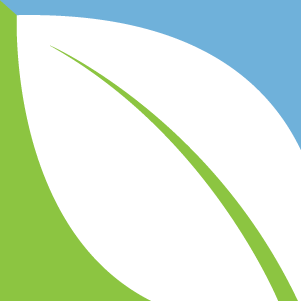 (NaturalHealth365) The evolution of superbugs that can resist modern antibiotics has led the World Health Organization to classify antibiotic resistance as a "global public health" crisis – one that is worsening by the day. In addition, we are besieged daily with environmental toxins in the air, food, water, and even our own bodies – including mercury in fish and dental fillings, glyphosate in weed killer, EMFs from wireless devices and GMOs in the food supply.
In light of the toxic burden we all face, optimizing and reinforcing the body's natural immune defense system is literally a lifesaving necessity.
For the Immune Defense Summit, presented by Jonathan Landsman, host of NaturalHealth365, there is a world-class panel of 36 experts in the field of natural health and medicine set to reveal groundbreaking research and conclusions about some of the most urgent medical and environmental issues of our time.  These dynamic and committed experts have all come together for a week-long summit running from Mon. July 24 to Sun. July 31.
Click here to order the Immune Defense Summit – today!
Uncensored, lifesaving news about how to defeat superbugs and AVOID the threat of chronic disease symptoms – naturally
Each day of the Immune Defense Summit will be available – on demand from any computer or mobile device – for a 24-hour period, starting at 10 a.m. Eastern time.
Below is a small sampling of our featured experts and their presentations.
David Minkoff, MD – "Overcoming Lyme Disease and Co-Infections."  The founder and medical director of LifeWorks Wellness Center, one of the most comprehensive complementary and alternative medicine clinics in the nation, Dr. Minkoff combines his background in infectious disease research with his expertise in integrative medicine to help develop protocols to strengthen the immune system.
You'll discover how to eliminate the threat of Lyme Disease and related co-infections, without the use of toxic drugs.
Niki Gratix, mBANT, CNHC – "The Link Between Emotions and Disease." An award-winning nutritional therapist, bioenergetic practitioner and expert on mind-body medicine, Niki Gratix is also known as "the Abundant Energy Expert."
Niki offers an outstanding perspective about how emotional trauma is directly linked to chronic disease, and how healing from these traumas is essential to optimizing our overall wellbeing.
Judy A. Mikovits, PhD – "Vaccines and Immunity: the Untold Story."  With a PhD in biochemistry and molecular biology, Dr. Mikovits is an internationally known researcher and a former director of the lab of Antiviral Drug Mechanisms at the National Cancer Institute. Her explosive discovery of contaminated vaccines led to her role as a whistleblower, which she chronicled in her book "Plague."
If you're at all concerned about vaccine safety – you will NOT want to miss this conversation between Dr. Mikovits and Jonathan Landsman. (SHOCKING, 'first time ever' details to be exposed)
Thomas E. Levy, MD, JD – "Killing Viruses Naturally." A board-certified cardiologist, researcher and author, Dr. Levy is known for his groundbreaking work on the use of vitamin C to treat disease. The author of "Primal Panacea," "Curing the Incurable: Vitamin C" and "Death by Calcium," Dr. Levy was inducted into the Orthomolecular Medicine Hall of Fame.
Dr. Levy will offer the most effective (safest) way to naturally neutralize the threat of viruses – without the need for toxic medications.
Dr. Thomas Janossy – "Biofilm Warnings: Uncovering Toxic Threats." A former neuroscientist, Dr. Janossy is the founder of the nutraceutical company Oradix, Inc., which plays a leading role globally in supporting transformational change in chelation/detoxification, Alzheimer's disease and dementia. His approach focuses on developing a strong immune system and minimizing toxic load through high-quality nutrients.
Dr. Janossy will uncover the underlying (often ignored) threats posed by biofilms and how to effectively remove its presence to accelerate the healing process.
Christopher Shade, PhD – "How Chronic Infections Block Detox." A leading authority on heavy metal detoxification, Dr. Slade is the founder of Quicksilver Scientific, a cutting-edge blood testing, nutraceutical and health-supplement company focused on the research of liposomal delivery systems for mercury detoxification programs.
Before you consider any detoxification program – be sure to listen to Dr. Shade and Jonathan Landsman talk about the many obstacles that MUST be addressed in order to 'unblock' detoxification pathways.
Gerald Smith, D.D.S., D.N.M. – "Energy Medicine: Miracle Cures Exposed." A certified dental practitioner and pioneer in craniomandibular somatic disorders, Dr. Smith is the founder and CEO of the International Center for Nutritional Research and an expert on biological dentistry.
All of us would benefit from the use of energy medicine. Dr. Smith will provide a unique look inside the human body and its potential to heal from many so-called 'incurable' conditions.
Russell M. Jaffe, MD, PhD, C.C.N. – "Repairing and Defending Immune Function."  A world-renowned researcher, Dr. Jaffe is the originator of The Alkaline Way, a personalized eating and lifestyle plan that can help create immune resilience and decrease illnesses and infections.
Dr. Jaffe unveils a testing protocol that will leave you speechless. There IS a way to fix immune-related health problems. Don't miss this extraordinary event.
Click here to order the Immune Defense Summit – today.
About our host for the Immune Defense Summit
Jonathan Landsman is the host of NaturalHealth365, as well as the NaturalHealth365 INNER CIRCLE, a monthly subscription to over 400 audio /video programs featuring cutting-edge concepts from the brightest minds in natural health and healing.
Jonathan reaches millions of people globally as a personal health consultant, writer, educator and talk show host, sharing the health benefits of an organic, non-GMO diet combined with high-quality supplementation and healthy lifestyle habits.
Together, we can truly help to save lives. Share this article with your family and friends – and, be sure to order the Immune Defense Summit – today!