SHOCKING COVID result: Whistleblower reveals 50,000 Medicare patients died shortly after taking the COVID jab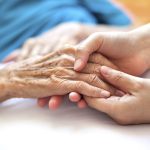 (NaturalHealth365)  In August, the U.S. Centers for Disease Control and Prevention (CDC) director Rochelle Walensky admitted that the COVID shot could not prevent transmission of the pandemic coronavirus.  Gas-lighting "fact-checkers" like Reuters insisted this was not an admission of COVID shot failure, reminding the public that these drugs still work to prevent severe COVID illness, hospitalization, and death – and also paved the way for reinstated universal masking and the COVID booster shot, which the CDC now recommends for some individuals (and likely many more in the near future).
People are understandably confused by the logical inconsistencies.  For example, fully jabbed people can still catch and spread SARS-CoV-2 – yet they're not losing their jobs or being restricted from accessing places in society.  Not only that but as one whistleblower recently attested, there are still so many known and unknown risks associated with the highly profitable shot.
Almost 50,000 Medicare recipients died within 14 days of COVID shot, according to government data
As reported by LifeSiteNews, Ohio-based medical freedom rights attorney Thomas Renz recently revealed some concerning information from the government agency Centers for Medicare & Medicaid Service (CMS).
Using "raw data" from CMS, Renz reveals that nearly 50,000 people died within 14 days of a COVID-19 shot, including 28,065 people older than 80 and 19,400 younger than 80.  These numbers come from a total compilation of roughly 59.4 million Medicare beneficiaries – representing fewer than 20% of the population.
Renz also uses CMS data to question the widespread use of the antiviral drug Remdesivir in hospitals.
Tasteless: Twitter labels obituary of 37-year-old mom of two who died of COVID shot as "misleading," eventually removes label after severe backlash
Whether someone passes away from COVID-19 or the COVID shot itself, it's tragic.  But it's adding insult to injury for a social media company to label the information surrounding a person's death as "misleading" simply to further the mainstream agenda, which is precisely what Twitter recently did with the tragic story of Jessica Berg Wilson.
Jessica died of COVID-19 jab-induced thrombotic thrombocytopenia on September 7, 2021.  "She had been vehemently opposed to taking the vaccine," Jessica's obituary says, "knowing she was in good health and of a young age and thus not at risk for serious illness.  In her mind, the known and unknown risks of the unproven vaccine were more of a threat."
It's a completely salient point, given that the CDC states these shots are intended to reduce the risk of serious illness and aren't able to prevent transmission.
Jessica ended up taking the COVID shot even though she did not want to.  Ultimately, "It cost Jessica her life."
Until and unless public health officials can clearly identify who is at risk of these severe and even fatal reactions to the COVID shot, the shot cannot stand behind the label of "safe and effective."  It clearly wasn't safe and effective for Jessica and thousands of others like her.
How many more people will be forced to take a gamble on this medical procedure?
Sources for this article include:
Lifesitenews.com
Rumble.com
CNN.com
Reuters.com
Yahoo.com
Obits.oregonlive.com