Triple-vaxxed take longer to recover from COVID infection than unjabbed, study suggests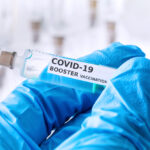 (NaturalHealth365)  With the recent news that the Biden Administration has extended the COVID-19 public health "emergency" declaration through at least October 13, 2022 – after having been in effect since January 2020 – we are no doubt facing yet another season of highly propagandized messages to get vaxxed, get "boosted," and stay "up-to-date" on all our COVID shots.
But new research published in the New England Journal of Medicine appears to add yet another checkmark in the "Reasons to Question the Shot" column.
People are already suspicious of COVID booster shots, and this new study may turn them away even more
It's clear that plenty of people in this country are already disinterested in the so-called COVID boosters.
According to the U.S. Centers for Disease Control and Prevention (CDC), of the 222.7 million Americans who are considered "fully vaxxed," fewer than half of them (107 million) have received a single booster – and even fewer of them have received a second booster.  (For that matter, and despite mainstream media's best efforts to convince you that people who have chosen not to get jabbed are just a "selfish" fringe minority, CDC stats reveal that nearly a third of eligible U.S. citizens remain completely COVID shot-free!)
But the new NEJM research, called "Duration of Shedding of Culturable Virus in SARS-CoV-2 Omicron (BA.1) Infection," contains evidence that suggests getting booster shots may actually prolong the amount of time a person is infectious should they end up getting COVID-19 anyway (which is no longer considered "rare" given that these shots "can't" stop transmission, according to CDC director Rochelle Walensky).
For the study, the team of researchers from Mass General Brigham analyzed repeated nasal swab samples from 66 patients with newly diagnosed COVID-19, 32 of whom were found to be infected with the B.1.617.2 (delta) variant (following genetic sequencing of the samples), and 34 of whom were found to be infected with the omicron subvariant BA.1.  The characteristics of the patients in the two variant groups were similar "except that more participants with omicron infection had received a booster vaccine than had those with delta infection (35% vs. 3%)," the authors say (quite a big difference).
After analyzing the swab samples' viral load over time and culturing these samples in a lab, the researchers discovered that triple-vaxxed individuals remained contagious for a more extended period of time following a COVID infection than people who were unvaxxed.  Israel National News interpreted some of the data as follows:
Only around 25 percent of unvaxxed people were still contagious (as indicated by the presence of viral replication in their cultured samples) at 5 days following their first positive PCR test, whereas closer to 70 percent of vaxxed and boosted people were still contagious at this time.  The difference was even greater once people reached 10 days out, with a difference ranging from 6 percent to 31 percent, respectively.
Are researchers denying what their data is telling them about COVID boosters on contagiousness?
Tellingly, the researchers offer a much milder interpretation of their findings.
"Although vaccination has been shown to reduce the incidence of infection and the severity of disease," the authors claim, "we did not find large differences in the median duration of viral shedding among participants who were unvaccinated, those who were vaccinated but not boosted, and those who were vaccinated and boosted."
That's very likely a careful choice of words – and perhaps the authors meant they found no statistically significant differences.  Of course, even if that were true, it still would suggest that getting boosted doesn't make you any less likely to spread SARS-CoV-2 to someone else if you end up getting COVID-19 … not a great vote of confidence for those three or more doses of the mRNA jab.  However, the authors do point out that their statistical analysis was likely limited given how small their sample size was, which led to "imprecision in the estimates."
Do you think the mainstream media will ever showcase this research?  Do you think that despite there being evidence showing that repeated boosters may prolong infectiousness in COVID-positive people, public health officials will continue to encourage people to keep rolling up their sleeves?
Sources for this article include:
Israelnationalnews.com
NEJM.org
Bloomberg.com
CNN.com
NIH.gov
USAtoday.com
CDC.gov
NEJM.org