UK government admits COVID jab can cause death and injury, compensates vax injured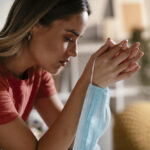 (NaturalHealth365)  In March 2020, Alex Michael Azar, then-secretary of the US Department of Health and Human Services (HHS) and former Pharma executive, enacted the Public Readiness and Emergency Preparedness Act (PREP Act) declaration.  This declaration, according to the HHS, "provides immunity from liability (except for willful misconduct)" for claims brought against "entities and individuals involved in the development, manufacture, testing, distribution, administration" of "countermeasures to diseases, threats and conditions."
In other words: if you or someone you know gets seriously injured by a COVID shot, you can't sue Pfizer, Moderna, or the government.  You can't even rely on a well-known taxpayer-funded program to get compensated for your injuries – a program that historically has paid for as little as 25 percent of all claims – because this program currently does NOT cover COVID-19 vaxxes.  In the United Kingdom, however, it appears that at least some individuals harmed or killed by COVID shots are getting justice.
BMJ: "UK makes first payments to compensate injury or death from vaccines"
According to the US. Health Resources and Services Administration (HRSA), the National Vaccine Injury Compensation Program (VICP) – known as a "no-fault system for litigating vaccine injury claims" that is funded by taxes on childhood vaccines on the "schedule" recommended by the Centers for Disease Control and Prevention (CDC) – has now surpassed $4.6 billion in payouts since the program was first established in 1988.
As for the fiscal year 2021, according to an article by Forbes, the government program payout topped a record-breaking $246.9 million.  Importantly, "not a single payout was related to COVID-19 vaccines."
While true, this statement is a little misleading.  As mentioned, COVID-19 shots are currently not covered under the VICP and likely won't be until Pharma folks can get them onto the official childhood vax schedule.  Instead, COVID shots are covered under something called the Countermeasures Injury Compensation Program (CICP), which was authorized by the PREP Act declaration.
That said, the CICP hasn't compensated any claims for COVID-19 shot injuries either, at least as of August 1, 2022.  "Thirty-seven COVID-19 countermeasure claims have been denied compensation," HRSA explains, "because the standard of proof for causation was not met and/or a covered injury was not sustained."
This is not the case in the United Kingdom.
According to a June 24, 2022 article published by BMJ, the UK government has officially awarded the first round of compensation payments "to families who have been bereaved, or to people who have been injured, as a result of a COVID-19 vaccine."
The first person thought to receive compensation was a woman named Vikki Spit of Cumbria county, whose 48-year-old partner Zion became ill just a week after receiving the AstraZeneca shot.  Zion died of his injuries in May 2021.
"A handful of other people have received payments in the past few days under the government's vaccine damage payment scheme (VDPS)," the article says, adding that the VDPS "pays out up to a maximum of £120,000 (roughly $139,000 in US dollars)."
Paralysis, blood clots, and more – in compensating for these injuries, UK government formally acknowledges the potential dangers of these COVID shots
According to Sarah Moore, a lawyer representing individuals seeking compensation from the UK government, some injuries confirmed to be caused by COVID shots and subsequently compensated for include:
Vaccine-induced immune thrombotic thrombocytopenia (VITT)
Cerebral venous sinus thrombosis (CVST)
Guillain-Barré syndrome (GBS)
As of May of this year, the VDPS has reportedly received a total of 1,681 claims regarding COVID shot injuries.
Moore calls these VDPS payments "very modest" and acknowledges that they "will do very little to alleviate the financial difficulties with which many families are now struggling as a consequence of injury or bereavement."  But she says that "the fact of payment for some will mark a moment of vindication in that it is the clearest statement yet, by the government, that in some rare instances the COVID-19 vaccines have caused very significant injury or death."
"Safe and effective?"  Clearly, not for some people.  And since it's difficult to predict who will suffer a severe or even deadly adverse effect from a COVID shot – a shot that does not even stop disease transmission – it is completely unethical to demand that every man, woman, and child in this world gets one.
Sources for this article include:
HRSA.gov
HRSA.gov
BMJ.com
Forbes.com
Supremecourt.gov
HHS.gov
PHE.gov
Beckernews.com
Immunizationinfo.com
Vaccinelaw.com