Weed killer DANGER: Glyphosate increases cancer risk over 40%, new study says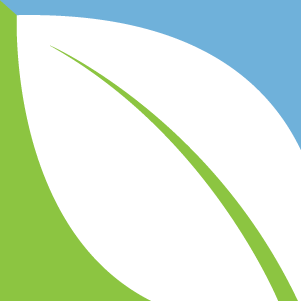 (NaturalHealth365) There have been serious concerns about the weed killer glyphosate for many years. Now a new meta-analysis out of the University of Washington is showing that exposure to the chemical raises cancer risk by 41 percent.
As background, glyphosate is the active ingredient in the Monsanto product, Roundup – the most widely used herbicide in the world.  And, recent research found that exposure dramatically increased the risk of non-Hodgkin lymphoma in particular, which is a cancer of the immune system.
For those wondering if this is really 'scientific' or not, the study featured in this article was published in the journal Mutation Research.  Just don't expect the mainstream media to make a big deal about this – for obvious reasons.
Weed killer WARNING: The World Health Organization knows about the cancer risk
These results are in line with all meta-analyses conducted to date. However, there has been quite a bit of debate about the carcinogenic properties of glyphosate.
Of course, as expected, the U.S. Environmental Protection Agency (EPA) and the European Food Safety Authority have said the chemical is "not likely" to cause cancer in human beings.  Plus (not surprisingly), Monsanto – now owned by the Bayer corporation – calls their own product "safe and efficient" for weed control.
But, does anyone really trust these companies anymore?!
In contrast, the World Health Organization (usually quite conservative in its statements) said, in 2015, that glyphosate was "probably carcinogenic" for humans exposed to it on a regular basis.  And, in 2017, CNN actually reported over 800 people with non-Hodgkin lymphoma were suing Monsanto.
In truth, there are currently thousands of people suing Monsanto.  It's no wonder they earned the title of the 'most hated corporation in the world.'
Just last year, we reported about a $289 million settlement that was awarded to a groundskeeper – who sued Monsanto after he got cancer from regular exposure to Roundup.  It's astonishing how a corporation can continue to call its product 'safe' after such a legal case says otherwise.
Researchers are 100% convinced that glyphosate causes cancer
The University of Washington meta-analysis included a 2018 study of over 54,000 participants who all worked as pesticide applicators. Studies on animals were also assessed. The study authors said they were "convinced" that glyphosate caused cancer.
Again (as expected), Bayer released a statement on behalf of Monsanto calling the results a "statistical manipulation" with "serious flaws."  They maintain the evidence is "not scientifically valid" and that glyphosate is safe.
While the researchers admit that they did not assess all available studies on the subject and there were some inconsistencies in the level of exposure within the groups, they maintain their conclusion that glyphosate is dangerous.
Undeniable TRUTH: Glyphosate residue is increasing in our food supply
A 2017 University of California at San Diego study found that since the 1990s, glyphosate levels in humans increased a staggering 1,208%. Researchers have also found a link between glyphosate exposure and an increased risk for nonalcoholic fatty liver disease.
Glyphosate residue is being detected in our food supply in higher and higher levels. Foods such as oatmeal, processed foods, table salt, wine and even vaccines have tested positive for this toxic substance.
With so many lawsuits being leveled at Monsanto company and Bayer, we can only hope they'll be taking a closer look at their products.  Meanwhile, the research results serve as a reminder for consumers to use natural pest control solutions and eat organic – as much as possible.
Sources for this article include: