NH365 113: WiFi and 5G technology – The dangerous truth exposed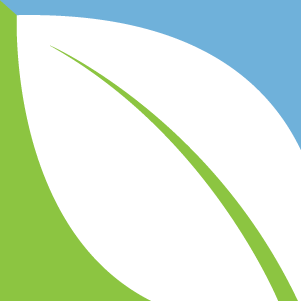 (NaturalHealth365) What happens to the human body when we get exposed to wireless technology? I'm talking about sitting in a WiFi 'hot spot' at a coffee shop; living near a cell tower and the simple use of a cordless or cell phone at home.
It turns out that more and more people are experiencing "microwave sickness" – due to all this electromagnetic pollution in our environment.
WiFi Warning: What are the health dangers?
The most common symptoms include headaches, nausea, dizziness, brain fog and heart palpitations – to name just a few.
No doubt, with the growing popularity of wireless devices, this problem is only projected to get worse unless we make some significant changes in our society. Yet, the majority of the population – including healthcare professionals – remain unaware that a problem even exists. Why is that?
Today, on the NaturalHealth365 Podcast, we'll talk about the issues surrounding electromagnetic sensitivity and, most importantly, what we can do to protect our health.
Links related to this podcast:
For more information about Dafna Tachover – visit: WeAreTheEvidence.org
Subscribe to the NaturalHealth365 newsletter to receive our FREE shows, lots of great health gifts + the latest news and information on natural health solutions.
Podcast highlights include:
The immediate health threats of wireless technology
Dafna reveals a very personal story about how wireless (microwave) radiation destroyed her health.
An honest look at the real threat of microwave sickness for each and every one of us.
Action steps: What to do to protect your health.
The suppressed truth about 5G technology and what it will do to all of us – if we don't stop it.
Action step: To get more involved – find out what to do next.
About Dafna Tachover, Esq.
Dafna Tachover, Esq. is an attorney in New York and Israel. She is the founder of "We Are the Evidence," an advocacy organization for people who have been injured by wireless technology radiation.
She has a technical background in wireless networks and infrastructures from her service in the Israeli Defense Forces as a Telecommunication and Computers Officer and commander of the computer center of the IDF's Operations Center and Headquarters.
In 2009, Dafna developed Microwave Sickness (aka Electromagnetic-Sensitivity), a condition that is caused by exposure to wireless technology radiation. Since then, she has dedicated herself to educating the public and public officials at both State and Federal levels regarding the adverse health effects of wireless technology.
Dafna initiated and led a Supreme Court case in Israel to ban the use of Wi-Fi in schools and install wired internet networks instead – a case that led to the strictest limitations in the world on Wi-Fi in schools.
She represented 94 international organizations in an amicus brief in a US case. Dafna is one of the leading experts and advocates on this topic globally, featured and interviewed by TIME, CNN, New York Magazine and other media worldwide and in documentaries including in the newly released award-winning movie "Generation Zapped."