NH365 097: Alzheimer's disease – The myths and lies exposed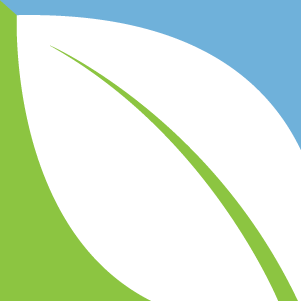 (NaturalHealth365) Did you know that every 3 seconds someone gets diagnosed with Alzheimer's or dementia?
Currently, Alzheimer's is the 6th leading cause of death, kills more people than breast and prostate cancer combined and conventionally-trained medical professionals insist 'there is no cure' – offering little hope to those in need.
I've been in the health and fitness industry for over 30 years and there's no doubt, to me, that Alzheimer's and other forms of dementia are the most misunderstood, cruelest and costly of all diseases.
Which is worse: Alzheimer's disease or cancer (the answer may surprise you)
Think about it: even if you get diagnosed with cancer, you still have an opportunity to use your brain to think about a possible solution for your health problems. But, in the case of Alzheimer's disease, that ability gets robbed from you.
Today, on the NaturalHealth365 Podcast, we'll reveal some very important information often ignored by the mainstream media and conventional medicine. The truth is the medical literature and valid scientific research offers a roadmap toward eliminating the threat of Alzheimer's and other forms of dementia.
Of course, the pharmaceutical industry has no financial interest in promoting these natural (effective) remedies. But, we the people demand the truth and that's exactly what we'll focus on today.
Links related to this podcast:
For more information about Dr. Thomas Lewis – visit: RealHealthClinics.com
Click here to order the Alzheimer's and Dementia Summit and discover how to prevent and reverse Alzheimer's and other forms of dementia – despite what you've been told by conventional medicine!
Boost immune function and help yourself to AVOID disease – order the Immune Defense Summit today!
Don't let your dentist ruin your health. Get INSTANT access to the Holistic Oral Health Summit and find out how to properly remove mercury-based, silver fillings plus much more!
Subscribe to the NaturalHealth365 newsletter to receive our FREE weekend health expert shows + lots of great health gifts, including "The End of Alzheimer's" – a comprehensive guide to preventing and reversing Alzheimer's by Thomas Lewis, PhD
Alzheimer's disease is on the rise with no end in sight (conventionally-speaking)
These facts should motivate all of us to find a better way to protect our brain health:
Every 3 seconds someone gets diagnosed with Alzheimer's or dementia
Dementia starts in the brain 30 to 50 years before symptoms appear
Alzheimer's disease is the 6th leading cause of death
The average burden on families dealing with late-stage dementia is $300,000
46+ million people are losing their minds (this will double every 20 years)
The "silent epidemic" of early-onset dementia is on the rise
But, now, are you ready for the good news? We have a unique opportunity to discover how to prevent, slow down and even reverse the symptoms of Alzheimer's and dementia. On this program, we'll talk about what you should do BEFORE memory loss is irreversible.
Remember, taking action now is the key to protecting your brain health and overall wellbeing!
Podcast highlights include:
Why Western medicine will NEVER find a cure for Alzheimer's disease
Why conventional science is obsessed with amyloid plaque
The true causes of Alzheimer's disease
A clear outline about how to REVERSE the signs of dementia
An inside look at how Dr. Lewis runs his health clinic
Plus, much more!
About Thomas Lewis, PhD
Dr. Thomas Lewis holds a Ph.D. in Electrochemistry from MIT and received certification at the Harvard School of Public Health. He is an expert on Alzheimer's and other neurodegenerative diseases.
He started a clinic in Florida for people with, and concerned about Alzheimer's that focuses on Alzheimer's screening, early detection, and treatment. He has written two books: "The End of Alzheimer's – A Differential Diagnosis Toward A Cure," and "Quarterback Your Own Health – How To Take and Lower Your Chronic Disease Temperature."