Prevent diabetes and related complications by eating fresh fruit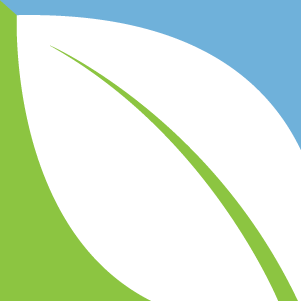 (NaturalHealth365) Most people know that eating more fruit is good for health; however, those with diabetes and blood sugar issues may avoid it due to concerns about its sugar content. However, new research is showing that eating plenty of fresh fruit could help with preventing diabetes.
Over 420 million persons are affected by diabetes worldwide, with nearly 30 million afflicted with the condition in the U.S. The World Health Organization (WHO) estimates that diabetes causes around 1.5 million deaths around the world per year. In the U.S., diabetes causes around 80,000 deaths annually, according to the Centers for Disease Control and Prevention (CDC).
Study of fresh fruit and preventing diabetes first of its kind
The recent research was performed in the UK by a team at the University of Oxford. Their focus was the investigation of the health effects of fresh fruit in subjects with and without the condition of diabetes. No such studies had as yet been performed to investigate the effects of consuming fresh fruit related to diabetes and the risk of cardiovascular events related to the condition.
Nearly 500,000 people were examined in the China Kadoorie Biobank national study to assess the health effects of fresh fruit consumption. Participants were between 30 and 79 years of age and resided in a range of different areas around China. Participants were assessed and tracked clinically for around 7 years. During this time, 9,504 cases of diabetes arose in subjects who didn't show signs of diabetes when the study began.
Results were adjusted based upon the participants' age, sex, socioeconomic status, location, body mass index (BMI) and family health history related to diabetes.
Eating fresh fruit lowers diabetes risk by 12 percent
At the study outset, 18.8 percent of participants revealed they ate fresh fruit daily, while 6.4 percent reported they rarely or never consumed it. Those who had been previously diagnosed with diabetes were three times as likely to not consume fruit compared with those without diabetes or with screen-detected diabetes.
It was determined that those who consumed fresh fruit every day had a 12 percent lowered risk of diabetes compared with other study participants. Those who had diabetes at the outset but consumed fresh fruit at least four times per week lowered their risk of all-cause mortality by 17 percent had a 28 percent lowered risk of both minor and major cardiovascular issues. These included heart disease, stroke, eye disease, kidney diseases and neuropathy.
The study results were published in the journal PLOS Medicine.
Yet another reason to eat more fresh fruit
Those who didn't show signs of blood sugar issues as the study began and also ate large amounts of fresh fruit showed a significantly lowered their risk to become diabetic.  Additionally, those who had blood glucose problems at the beginning of the study and consumed high amounts of fruit had a significantly lower risk of dying from any cause, as well as a lower risk of developing cardiovascular complications.
A diet rich in fresh fruit is already connected with a range of health benefits, and now it's clear that it can help with preventing diabetes as well.  Of course, always favor organic fruits and vegetables whenever possible.
Sources for this article include: