Banned pharmaceutical drugs discovered in the U.S. meat supply, USDA decides to do nothing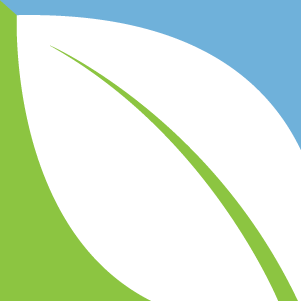 (NaturalHealth365) A new article in Consumer Reports has blown the lid off an ongoing food safety scandal – and revealed that traces of banned and restricted pharmaceutical drugs have been found in beef, poultry and pork headed for supermarkets and supper tables throughout the United States.
The drug residues include ketamine – a veterinary anesthetic with hallucinogenic effects – phenylbutazone – an anti-inflammatory medication considered too risky to human health to use – and chloramphenicol, a potent antibiotic associated with a life-threatening form of anemia.
Meanwhile, U.S. federal agencies meant to ensure food safety appear to be turning a blind eye.
Consumer Reports scientists analyzed data from tests performed on thousands of meat samples
To obtain their findings, the scientists examined United States Department of Agriculture (USDA) tests that had been performed on nearly 6,000 random samples of beef, poultry and pork.
The team also examined government documents and conducted interviews with government officials, doctors, industry groups and farmers.
The test results and documents were obtained through the Freedom of Information Act as part of a lawsuit brought by food safety organizations against Sanderson Farms, the third largest poultry producer in the nation. The lawsuit alleges that the company's claims of producing "natural" and "antibiotic-free" poultry are misleading.
All of the scientists were employed by Consumers Union – the publisher of Consumer Reports magazine. And, Consumers Union is an independent, non-profit organization dedicated to unbiased research and consumer protection.
Bombshell findings on potentially dangerous pharmaceutical drugs met with shrugs from the USDA
Shockingly, 2.6 percent of the samples of poultry, beef and pork contained chloramphenicol in amounts that exceeded the cutoff levels established by Consumer Report's team of scientists.
Chloramphenicol at any level can cause life-threatening aplastic anemia – the inability to produce sufficient new blood cells – in 1 out of 10,000 people.
In addition, 1.6 percent of the samples contained phenylbutazone, a drug no longer used in humans because of its "double whammy" of potential health hazards.  Not only is phenylbutazone associated with aplastic anemia as well, but it is a possible carcinogen.
Traces of ketamine, an anesthetic with hallucinogenic properties, were also found. Sometimes abused as a "party drug," ketamine is currently restricted by the government.
To be clear: all three drugs are prohibited from use in animals meant for human consumption.  But, no one is certain how these prohibited drugs are even ending up in the meat supply.
Some industry experts theorize that contamination could occur through runoff from excrement into soil and water – which then enters drinking water and feed given to livestock.
Intentional or accidental misuse – in which producers use the drugs to accelerate growth – could also be a factor, as could mislabeled or counterfeit drugs.
While the concentration of drug residue liable to cause harm in humans is 'unknown,' recent studies indicate that long-term exposure to even low levels could raise the risk of cancer, antibiotic resistance, and harm to developing fetuses.
To date, the response of the USDA's Food Safety and Inspection Service (or FSIS) has been non-existent.
USDA denies the validity of its own data
Emilio Esteban, Ph.D., chief scientist at FSIS, claims the Consumer Reports' team's findings are the result of "unconfirmed" screening tests – and says they should be discounted.
By the way, the scientists used the USDA's own data to reach their conclusions!
In many cases, Dr. Esteban said, the results were below levels considered to be of concern by FSIS – and didn't meet agency criteria that would necessitate follow-up testing.
The cut-off levels – also known as minimum levels of applicability – set by the FSIS are significantly higher than those utilized by the Consumer Reports team – and much higher than those used by other government agencies.  In fact, many natural health advocates and food safety experts – including Consumers Union – have urged FSIS to use more widely accepted scientific standards.
Scholars, scientists and natural health advocates call for action
Consumer Reports' Director of Food and Safety Research and Testing, James E. Rogers, PhD, expressed his disappointment at the lack of response from FSIS.
"You would hope the results would prompt the agency to look into why these drugs may be present, what risks they could pose, and what could be done to protect consumers," commented Dr. Rogers.
Charles Benbrook, Ph.D., a scholar with the Bloomberg School of Public Health at Johns Hopkins University, agrees.
Dr. Benbrook noted that the findings should have resulted in "aggressive" action to figure out how the drugs are ending up in meat.
And Andrew Gunther – executive director of A Greener World, a non-profit organization that promotes sustainable farming – called the drugs "potentially very dangerous."  He professed to be "floored" by the alarming results, saying that the contaminants appeared in more samples, and at higher levels, than he would have expected.
FSIS has taken little action, as agency officials downplay results
The responsibility for enforcing food safety regulations and assigning penalties lies with the Food and Drug Administration (FDA).
But Consumer Reports points out that the agency has issued very few citations, to date, for drugs that shouldn't be in meat in the first place. (Meat producers are more likely to be cited for exceeding residue limits for approved drugs).
And FDA penalties – such as warning letters, injunctions, and the placing of repeat violators on a public list – amount to little more than a "slap on the wrist."
Lest there be any doubt regarding the ineffectuality of the current penalties, Parthapratim Basu, D.V.M. – former Chief Public Health Veterinarian at FSIS – offers up an infuriating example.
Do you think meat producers really care about FDA warning letters?
According to Dr. Basu, many meat producers seem to view a warning letter from the FDA with a distinct lack of alarm.  Some even consider it a point of pride – and utilize the letters to "cover holes in the barn."
Not only has FSIS failed to ensure that meat intended for human consumption is free of drugs, but the agency continues to downplay and minimize the actual presence of these contaminants.
A FSIS spokesperson quoted by Consumer Reports characterizes the data as "preliminary," "unconfirmed" and "misleading," and announced that it did not represent any public health risk to consumers.
And, an official at the National Chicken Council says conclusions based on preliminary results "would amount to fearmongering and needless alarm."
There you have it: the discovery of the true amounts of potentially dangerous drug residues in the American meat supply is being met with stalling, hesitation and outright denial.  In light of this (I'm sure you would agree), the decision to choose meat from organic farms – which are required by federal law to raise their livestock without drugs or other chemicals – should be a no-brainer.
Sources for this article include:
Consumer Reports