Big pharma scandal: Chinese vaccine maker falsifies data and sells mystery vaccine to children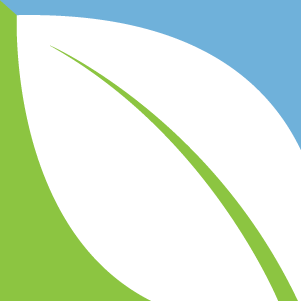 (NaturalHealth365) Chinese vaccine maker Changsheng Bio-technology Co. Ltd. has recently been involved in a shocking big pharma scandal. They are accused of providing false data related to two drugs their company manufactures.
The Changsheng Bio-technology company admitted to selling a minimum of 252,600 doses of subpar DPT vaccine to the eastern Chinese province of Shandong. Because of this: over 215,000 Chinese children could have received faulty, substandard or tainted mandatory vaccines.
Big pharma at its worse: 15 staff members detained due to tainting of Chinese vaccine and pharmaceutical drugs
While no side effects or injuries have yet been reported as a result of receiving the vaccines, the Chinese premier Li Keqiang has pledged to conduct a thorough investigation. The CFDA (China Food and Drug Administration) announced late Sunday its order that all production at Jilin-based Changchun Changsheng Bio-technology be halted immediately.
The company's chairwoman Gao and four other high-ranking staff members were placed in criminal detention as a direct result of this scandal. An additional 10 employees involved in the case were also detained, according to Chinese state media. A total of 15 persons in the Changsheng case are facing consequences from the Changchun new district public security bureau.
Undeniable truth: Vaccines and other drugs pose serious health risks from overseas companies
The scandal broke when a government investigation in early July revealed the Changsheng Bio-technology company, one of Chinese largest vaccine makers, had been fabricating records related to its production of rabies vaccine.
Additionally, the firm sold a reported 252,600 ineffective DPT doses (a combination vaccine for diphtheria, whooping cough and tetanus. This vaccine is mandatory for all Chinese children.
Both product inspection records and general production records were found to have been fabricated for both vaccines.
As a result: The Jilin-based company must halt production immediately, but (of course) this scandal has dramatically shaken public trust. China's censors are on overdrive working to suppress this story, but public response is intense.
Be wary of big pharma and (especially) overseas drug makers
China has been hit by quality control scandals related to food and medicine in the past. Back in 2008, 300,000 babies got sick and six infants died after drinking milk powder tainted with melamin – a chemical compound that's used in fertilizers and plastic production.
Why is all of this relevant to Americans? Because many of our vaccines and pharmaceutical drugs are made overseas, and a great number of them are coming from China.
Most health-conscious people know about the many (unwanted) side effects related to drugs, but now we have to be concerned that they could be tainted in ways that are not being disclosed.
Big pharma (on a 'good day') represents enough of a health hazard, and now we have to watch out for imported pharmaceutical drugs and vaccine options from overseas. This incident underscores the importance of educating ourselves about the best strategies available to preserve our health – without a need for toxic substances that put our life at risk.
Sources for this article include:
Dailymail.co.uk
NaturalHealth365.com
NaturalHealth365.com
NaturalHealth365.com