Diabetes drug shown to promote bladder cancer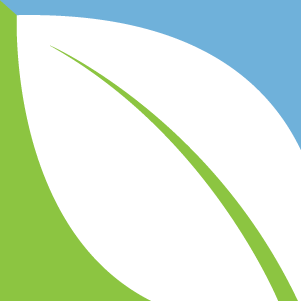 (NaturalHealth365) The drug pioglitazone, brand name Actos, is promoted as a substance to help control and regulate blood sugar – in people with type 2 diabetes. However, some of those people – that use this toxic drug – end up getting bladder cancer.
A study, published by The British Medical Journal (BMJ), has confirmed those taking the drug have a higher risk of bladder cancer among other Actos side effects. The findings also show that the risk of  negative Actos side effects – like bladder cancer – gets higher with higher doses of the drug and the longer diabetes patients take it.
Bladder cancer warning: Actos side effects could be deadly
Pioglitazone is in a class of drugs called thiazolidinediones, which purport to help regulate blood sugar in those with type 2 diabetes. Rosiglitazone is another example of this type of drug; however, the bladder cancer risk did not seem to be associated with rosiglitazone, suggesting that the bladder cancer connection may not affect the entire thiazolidinedione class.
The connection between bladder cancer and Actos side effects was first detected unexpectedly in 2005. Persons taking the drug were being studied in a trial and were found to have a much higher incidence of bladder cancer compared with the study participants who were taking a placebo.
Recent research confirms bladder cancer among Actos side effects
However, these results and others like it had been considered "controversial," as other studies since 2005 have reported differing results about the drug.
Because of the conflicting and contradicting information, a Canadian research team decided to test pioglitazone alongside other diabetes drugs. Data from the UK Clinical Practice Research Database (CPRD) was analyzed. Researchers looked at information from 145,806 patients who had taken diabetes drugs between the years of 2000 and 2013. Factors like age, gender, smoking status, duration of diabetes, alcohol-related disorders, and other influential factors were considered in the study.
Those who took pioglitazone were found to have an average of 63 percent higher risk of bladder cancer than those not taking a thiazolidinedione drug. The risk of getting bladder cancer while on the diabetes drug seemed to increase with higher doses and longer periods of use.
By contrast, diabetes patients who took rosiglitazone did not show an increase in incidence of bladder cancer. This suggests that the bladder cancer risk is specific to pioglitazone drugs like Actos, and not necessarily associated with the entire class of thiazolidinedione drugs.
Big pharma putting profits over safety?
However, another recent study published in The BMJ looked at diabetes drugs including thiazolidinediones and gliptins in terms of complications and risks versus health rewards. Researchers from the University of Nottingham used the QResearch database to examine data related to 469,688 patients with type 2 diabetes.
Some drugs and combinations drugs taken for diabetes correlated with issues like blindness, kidney failure, high blood sugar, low blood sugar, and amputation. While bladder cancer was only associated with pioglitazone drugs like Actos, this second study calls the entire class of thiazolidinediones and other diabetes drugs into question.
Are diabetes drugs being rushed into consumer use without sufficient testing?
These studies bring even more evidence that the drugs pushed by big pharma should be regarded with suspicion. Whenever possible, proven natural cures should be favored. Healthy diet, lifestyle and supplement choices can help to manage illnesses like diabetes, or prevent them from happening in the first place.
References:
https://www.bmj.com/content/352/bmj.i1541
https://www.bmj.com/content/352/bmj.i1450
https://www.medicaldaily.com/actos-avandia-type-2-diabetes-bladder-cancer-380125
https://www.drugdangers.com/actos/bladder-cancer.htm
https://www.medicalnewstoday.com/releases/308478.php