Naturally lower your blood pressure by drinking hibiscus tea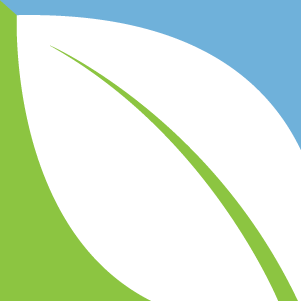 (NaturalHealth365) High blood pressure or hypertension is a progressive condition that can lead to many life-threatening events, like a heart attack.  Sadly, Western medicine believes that a toxic medication is the 'only answer.'  But, in truth, there are many ways to naturally lower blood pressure – like our featured beverage (today) – hibiscus tea.
This Nigerian study is a perfect example of how published scientific research (in many cases) is way ahead of what gets mentioned in the mainstream media.
The study results, published in the Indian Journal of Pharmacology, showed that hibiscus tea lowered lisinopril levels as well as ACE counts. Drinking the tea was as effective in lowering blood pressure as taking any of the standard blood pressure medications. (Big pharma will hate this news!)
Lower blood pressure naturally with hibiscus tea and stress reduction techniques
Researchers believe hibiscus tea is so effective because it inhibits ACE (angiotensin converting enzyme), in the same way conventional blood pressure drugs are designed to work.  By the way, tart cherry juice works much the same way, reducing systolic blood pressure as well as LDL cholesterol.
Remember: high blood pressure, if left untreated, can lead to a stroke, heart attack, dementia, kidney disease and other serious conditions.  The point is: lifestyle changes can make a big difference in controlling hypertension. (translation: 'eliminating the threat!')
In addition, exercising, calorie restriction, eating more organic fruits and vegetables plus the reduction of simple sugar consumption, meat and processed foods can all make a difference.
If possible, regular sauna use is a relaxing way to lower blood pressure – naturally.  A study of Finnish men showed visiting a sauna regularly at least four times per week resulted in a 50 percent reduction in stroke risk.
Other blood pressure reduction strategies include: meditation, slower (deeper) breathing exercises and yoga as a way of lowering blood pressure – naturally.
Clinical studies find hibiscus tea and beet juice lowers blood pressure without side effects
Taking a hypertension medication is an option, but there are many (unwanted) side effects associated with these drugs. A better option is to drink hibiscus tea, specifically made from red hibiscus sabdariffa flowers and incorporate some the other suggestions in this article.
Hibiscus tea has been found to reduce both diastolic and systolic blood pressure as effectively as the most common hypertension medications, without side effects.
Have you tried beet juice – as a natural way to reduce blood pressure?  Just one cup daily can reduce hypertension symptoms as well as inflammation, according to a 2016 study published in the Journal of Human Hypertension.
This study also showed improvement to blood vessel flexibility in those who drank beet juice daily.
Key point: Dietary and lifestyle changes can help to lower blood pressure
Another great tip: Chocolate lovers will be happy to learn that eating bitter chocolate is another effective way to lower blood pressure naturally.  But, a word of caution, this tasty treat should be enjoyed in moderation.
Less than once ounce of chocolate per day is enough (not the whole bar!) to receive health benefits.  Other foods that can help lower your blood pressure include organic green tea, kale, garlic, pomegranate and turmeric.
Bottom line: living an anti-inflammatory lifestyle is the way to go.  From diet and exercise to stress reduction techniques, these key lifestyle changes can all add up to better health for a lifetime.
Sources for this article include:
LifeExtension.com
NIH.gov
Dietvsdisease.org
Academic.com
MedicalNewsToday.com