WARNING: Breast cancer treatment can increase risk of heart failure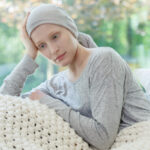 (NaturalHealth365)  Highly-toxic chemotherapy sessions (along with radiation) are often used to treat breast cancer.  However, evidence is mounting that those who survive are left with debilitating health problems, including brittle bones and cognitive issues like "chemo brain."
And now, new research shows that chemotherapy can lead to a higher probability of heart failure.  Tragically, this aligns with prior research indicating a threefold higher likelihood of heart failure in breast cancer and lymphoma survivors.  This elevated risk emerges as early as one year post-cancer diagnosis.
Breast cancer patients deserve better treatment
Mayo Clinic researchers monitored 900 breast cancer and lymphoma patients, along with 1,550 individuals without cancer, from 1985 to 2010 to track incidents of heart failure.  Those with cancer were found to be three times more prone to experience heart failure within five years of diagnosis.
Even after two decades, they remained twice as likely to develop heart failure compared to cancer patients who hadn't undergone chemotherapy.  The risk was notably influenced by both high doses of chemotherapy and the presence of diabetes.
Chemotherapy actually INEFFECTIVE for most cancer types
The toxic side effects of chemotherapy are nothing new for most readers of NaturalHealth365.  In fact, one of our contributors, the late Nicholas Gonzalez, MD, did all he could to raise awareness about the dangers of chemotherapy and his more sensible approach to dealing with all types of cancer, known as "The Gonzalez Protocol."
The truth – exposed by Dr. Gonzalez – is that chemotherapy was originally derived from leftover World War II nerve gas chemicals – yes, that's right – chemicals used against the enemy in warfare.  If that doesn't tell you all you need to know about chemotherapy, not much else will.
However, Dr. Gonzalez also provided evidence that chemotherapy is not effective for most cancer types, including breast cancer.  The shocking truth is that it is only somewhat effective for bloodborne cancers like lymphoma and leukemia, not cancers of the organs.
Better ways to treat cancer are available today
Despite his tragic passing, Dr. Gonzalez's message lives on:  Chemotherapy is NOT your only option when it comes to eliminating the threat of cancer.  This message of hope lives on thanks to the work of hundreds of holistic physicians promoting the value of good (organic) nutrition and detoxification as the foundation for a full recovery.
To steer clear of the adverse effects of harsh cancer treatments, consult with a seasoned healthcare provider who aligns with your preference for healthy lifestyle habits.  Address dental concerns, such as the extraction of infected teeth treated with root canals, and incorporate high-quality nutritional supplements.
Embrace detoxification protocols, including far infared sauna therapy, fresh juices, glutathione, and possibly coffee enemas.  Explore the benefits of medicinal herbs, mushrooms, and a range of other holistic approaches with your healthcare professional and/or health coach.
The bottom line: never underestimate the ability of the body to heal itself – when given what it needs to thrive.
Editor's note: Discover the many natural ways to stop cancer cell growth, own the Stop Cancer Docu-Class created by NaturalHealth365 Programs.
Sources for this article include: