Stop cancer cell growth in its tracks with NAC, according to exciting research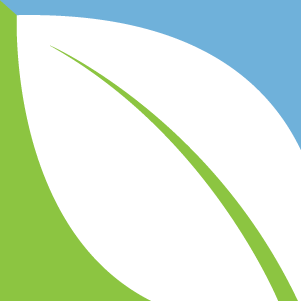 (NaturalHealth365) We all want to prevent cancer cell growth.  But, as you'll soon see, Western medicine has failed to successfully address this issue.
Risky surgical procedures and toxic 'treatments' like chemotherapy never address the underlying cause of cancer cell growth.  Fortunately, there is a growing interest in substances like NAC (details below) and other nutritional/lifestyle strategies that enhance immune function.
Cancer statistics are truly staggering: more than 1.7 million new cases of cancer diagnosed in 2018 alone in the U.S. – with no end in sight.
But, let's be blunt: the cause of cancer is not a deficiency in toxic drug therapies.  We need to stop wasting billions of dollars (and thousands of hours on research) on drug-based cancer protocols.  Instead, let's focus our attention on nutritional protocols and lifestyle interventions that work.
For example, an antioxidant called, NAC or N-acetyl cysteine has got some people in the scientific community really excited!
NAC supplementation alters cancer cell growth in a positive way
A 2017 pilot study published in the peer-reviewed Seminars in Oncology discovered that NAC supplementation had a significant "anti-proliferative" effect in subjects with newly diagnosed breast cancer.
Basically, NAC slowed cancer cell growth and made the cancer less aggressive. The researchers determined that the antioxidant protein was actually able to modulate cancer cell metabolism, depleting the cancer cells of nutrients.  In other words, helping a cancer cell to starve to death.
I'm sure you would agree, this is extremely exciting news – especially since NAC is safe, inexpensive, and completely natural.
Once inside the body, NAC also happens to be converted into another amino acid called glutathione, which helps to detoxify the body and fight free radicals.  Keep in mind, free radicals are highly reactive molecules associated with chronic disease and aging.
The antioxidant effects of N-acetyl cysteine makes it beneficial for more than just breast, colon, and lung cancer, however.  Other conditions improved with NAC supplementation include:
Influenza and the common cold
Chronic obstructive pulmonary disease (COPD)
Chronic bronchitis
Pulmonary fibrosis
Acute liver failure due to Acetominophen toxicity
NAC can also improve insulin sensitivity in people with metabolic disorders like diabetes, protect tissues from exercise-induced oxidative stress, and can even fight bacterial infections caused by the organism Helicobacter pylori – typically associated with stomach ulcers and gastric cancers.
The many different ways to get more NAC in your diet
How much NAC should you get per day? According to research, you need around 600 to 1,800 milligrams daily in order to get a beneficial effect – although some studies show that 2,000 milligrams per day or more is safe and effective.
Now, this protein is found in many different types of foods, including:
Edamame
Oats
Split peas
Chickpeas
Sunflower seeds
White beans
Poultry
Red peppers
Yogurt
Garlic
Onions
Brussels sprouts
But, given a minimum effective dose of around 600 to 1,800 milligrams per day, you probably won't be able to hit that target range with food alone. This means supplementation with a high quality N-acetyl cysteine supplement is necessary if you want the anticancer benefits – or any of the other benefits this antioxidant offers.
To be sure this supplement won't interfere with any medications you're taking, talk to your doctor.  Of course, if he doesn't know about nutrition, find a physician that does understand the healing power of food and proper lifestyle decisions.
Sources used for this article include: