Data shows more than forty percent of hospitalizations in New York City are NOT due to COVID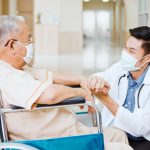 (NaturalHealth365)  As the world rounds the corner into the third year of the highly politicized coronavirus pandemic, it seems clear that people on both sides of the political aisle are becoming weary of the mitigation measures and suspicious of the shifting narratives.  And even in places like New York – where lockdowns, vax mandates, school closures, and other obvious power grabs are rampant and quickly becoming normalized – state officials appear to be changing their tune to help explain their abject failure in "slowing the spread."
From acknowledging the truth behind COVID-positive hospitalization rates to clarifying the cause of death for the hundreds of thousands of Americans who have died over the past two years with a COVID diagnosis, the changing messages echo what "conspiracy theorists" have been saying since the beginning.
Significant proportion of COVID-positive Americans admitted to the hospital right now are admitted for reasons OTHER than COVID-19
In a January 7, 2022 news conference, New York Governor Kathy Hochul acknowledged that more than 40% of the state's current COVID+ hospitalized patients are admitted with COVID-19, not for COVID-19.  The ratio between hospitalized "with" and hospitalized "for" COVID-19 appears to vary across the state, with nearly 80% of COVID-positive patients in central New York admitted "with" while the split is closer to "50-50" in New York City.
Hochul released these numbers publicly after calling on hospitals in the state to begin clarifying the reasons for patient hospitalization – finally.
"Think of all the other reasons people end up in a hospital," Governor Hochul said, mentioning car accidents, drug overdoses, and heart attacks (no mention, of course, of hospitalizations due to adverse effects from the Pfizer, Moderna, and Johnson & Johnson COVID shots).  It's a good point – and a point that critics of the state and national government overreach have been saying for months.
Why admit this now?  Why take so long to be forthcoming about what has been so evident to so many?  Why have officials for so long denied the reality that testing everyone for COVID-19 – even if they are asymptomatic or hospitalized for a completely unrelated reason – could artificially bloat the hospitalization rates and therefore sway the fear and alarmist attitude surrounding the pandemic?
A tough pill to swallow
This is not to suggest that SARS-CoV-2 hasn't hit people hard.  Indeed, it has caused many Americans serious illness, suffering, and even death.  But to finally acknowledge that there is nuance behind the "cases" in our country, or that the cause of death for some COVID-positive victims (most of whom have 3 to 4 comorbidities, according to the U.S. Centers for Disease Control and Prevention) has little to nothing to do with COVID itself, is something that seems almost too-little-too-late to admit to the public.
New York is not alone in this "with vs. for" trend.  On January 10, New Jersey Governor Phil Murphy announced that the Garden State has more than 6,000 COVID-positive people in hospitals.  Fewer than half were actually admitted for coronavirus.
It's worth noting that this is the first time New Jersey has surpassed 6,000 COVID-positive hospitalizations since April 2020 … back when the mRNA COVID shot wasn't available.
Sources for this article include: