How poor oral health destroys the immune system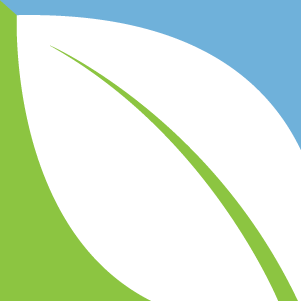 (NaturalHealth365) Have you ever wondered what will determine whether you remain healthy or get sick with cancer, heart disease, dementia, neuro-degenerative disease, chronic fatigue, the flu, a cold or Ebola?  Well, it's the immune system, stupid! (of course, not directed to our educated readers)
While I don't usually use the word "stupid" – in this case it helps to illustrate the obvious fact of what really keeps us healthy, what prevents us from getting sick, what helps us recover quickly when we do get sick…is our amazing immune system!
In other words, it's the immune system that keeps you healthy, strong and aging gracefully. Likewise, it is your grandchild's immune system that will determine whether they will develop autism, ADHD, allergies, asthma, mental health issue, diabetes, breast cancer or any other of the modern "epidemic" childhood diseases that are ravishing our youth's health.
Register now for the Holistic Oral Health Summit – 34 of the world's top experts will show you the best ways to improve oral health, and prevent and reverse disease symptoms plus avoid years of unwanted pain. Register today!
Of course genes play a role, but for purposes of this article I want to talk about the role of the immune system and how your dentist can support a healthier system. Dental treatment should be safe and effective and impact the rest of the body as little as possible.
A healthy mouth affects your overall health
Holistic, or Biological Dentistry is really immune system dentistry. Without a healthy mouth – your immune system will be compromised.
Studies have shown that plaque in the mouth triggers chronic inflammation and can contribute to periodontal (gum) disease, heart disease, diabetes, even heart attacks and dementia. Research indicates that oral bacteria enters the bloodstream and causes the kind of inflammation that effect vital organs.
Holistic or biological dentists consider your overall health prior to any procedure. Many biological dentists have additional study in nutrition, homeopathy, or naturopathy.
Best of all, patients benefit from the knowledge of a dentist who understands a patient with a strong, healthy immune system will respond best to dental work. National Integrated Health Associates has been a mercury free dental practice for 20 years, and we use only mercury-free dental materials that are compatible to your body and will not disrupt the immune system.
Choose dental options that are safe for the human body
What natural options can we incorporate into treatment, with the goal of supporting the immune system? We use non-toxic materials that are bio-compatible and will not adversely affect the human body.
As a standard protocol in our practice, we test to see which material may be more compatible to your system and provide natural options such as immune boosting supplements before and after dental surgery to alleviate pain and discomfort, promote healing, and hopefully lessen the need for prescription medication.
As you know, mercury is a powerful toxin but, fortunately, there are safe, effective alternatives to mercury fillings such as ceramic fillings that are bio-compatible, safe and effective.
Has your dentist told you the facts about mercury?
1. Mercury released into the body is very toxic, particularly in those with an allergy to mercury.
2. Mercury is a neurotoxin.
3. Chronic exposure to mercury vapor from amalgams may affect overall health.
4. Dental offices in the United States are the second largest users of mercury.
5. Dental mercury from amalgams ends up in the environment and is affecting the quality of the air, water and landfills.
6. Mercury and other toxic chemicals are accumulating in fish and women who are pregnant and/or breast feeding are now advised to avoid fish due to the toxicity.
And, finally, mercury-based 'silver' fillings implanted in your mouth continually release large amounts of mercury, negatively impacting the digestive, detoxification and immune systems and perpetuating a chronic inflammatory condition in the bowel and body.
Steps to consider: Alternatives to mercury
Register now for the Holistic Oral Health Summit – 34 of the world's top experts will show you the best ways to improve oral health, and prevent and reverse disease symptoms and avoid years of unwanted pain. Register today!
If your mouth is a source of toxicity with mercury fillings – you should consider that it is harder to detoxify and support your immune system without a healthy mouth free of mercury. How your body handles the continuous drip-drip of the most toxic metal known to man – i.e. mercury – is highly individualized. Some will have a good genetic and detoxification capacity to temporarily handle the toxic metal, while others, and this includes many with chronic disease, will have limited capacity to get rid of this "bad stuff", the toxins which can build up.
Removing the source of mercury from amalgam fillings and other contaminants like fish is only the first step; the second step is to remove or reduce the toxins in your body. If your physician recommends mercury removal, or you have decided that your amalgams should be removed – be sure to look for state-of-the-art equipment and the safest protocols to protect you, the dentist, and the environment.
Once the mercury is removed, your integrative healthcare provider or health coach can help you with simple-to-implement strategies for starting a step by step detoxification program. The goal of biological dentistry is to use the most safe and effective, non-invasive treatment for your oral health so as to support the body's immune system and innate capacity to heal.
About the author: Mark McClure, DDS is a holistic and biological dentist at National Integrated Health Associates, NIHA, a leading integrative medical and dental center serving Washington, D.C., Maryland and Northern Virginia. Biological dentistry considers the impact of oral health and dentistry on the whole body and use biocompatible dental materials and dental techniques to promote healing and wellness.