NH365 052: The emotional cause of inflammation and disease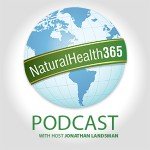 (NaturalHealth365) Let me ask you an important question … do you feel stressed out – on a regular basis? This feeling can leave you drained on an emotional level and severely damage the immune system. And, as you know, weakened immunity leads to things like sleep disorders, chronic inflammation and physical pain – to name just a few health issues.
Today, on the NaturalHealth365 Podcast, we'll go beyond the usual talk about diet and exercise to figure out how emotional issues can literally lead to chronic health problems – including heart disease and cancer.
This show features Michael Schwartz, a top health expert about the inner workings of the mind as it relates to our physical reality and, of course, overall well-being. After listening to this program, you'll gain new found understandings about how to dramatically improve the quality of your life – without making "major" (complicated) changes to your current routines.
Links related to the show:
For more information about Michael Schwartz – visit: InnerHealthBooks.com
Subscribe to the NaturalHealth365 newsletter to receive our FREE shows, lots of great health gifts + the latest news and information on natural health solutions.
Program highlights:
A practical way to eliminate (unwanted) chronic stress
Great tips on avoiding disease (before it's too late)
How body language can reveal "secrets" about ourselves and others
The deep connection between emotions and cancer
Plus, much more!
Who is Michael Schwartz?
Michael Schwartz has an interesting and extensive background in naturopathic healing, theology and metaphysics. He was schooled in the workings of the mind at a level not generally understood by many as it relates to the creation of one's own personal material reality.
With the understandings of the Universal Principles in hand, Michael was able to change the course of his life. This change led to many different benefits and experiences, including the foundation of his company, Michael's® Naturopathic Programs.
Michael entered the health food industry in 1975 and, in the ensuing years, discovered a knack for herbal and nutritional healing. This led him to establish a naturopathic practice in McAllen, Texas. After many years of assisting clients to regain their health on multiple levels, such as physical, material, social, spiritual and emotional, the company was formed in 1984.
His insights and understandings that are shared in his work and writings are the result of many years of hands-on experience, education and sciences from multiple disciplines, including over a decade of thought probing and exploration through clairvoyant guidance.
As president and founder of Michael's® Naturopathic Programs, Michael has been active in the natural products industry since 1976, as a teacher, naturopathic nutritional counselor, manufacturer of nutritional supplements and board member of both regional and the national association, Natural Products Association.
His belief in the principles of naturopathy has led him to rule out offering anything not in the true spirit of health, such as hormone or glandular-based products or fads. Michael's® Naturopathic Programs uses only tried-and-true formulas based on basic principles of healing.
Michael's writings, charts, tapes and CD's all reflect this approach to healing with the added benefit of metaphysical understandings of the causes of diseases.
For more information about Michael Schwartz or a personal consultation – visit: InnerHealthBooks.com