Pfizer documents confirm HORRIFYING goal of relentless COVID-19 jab campaign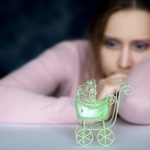 (NaturalHealth365)  Could curbing population growth really come down to creating mass hysteria in response to a highly survivable flu-like illness, culminating in a global mass vaccination program that has billions of people – including pregnant women – exposing themselves to a new gene-based therapy with both known and unknown long-term health risks?
According to an analysis of Pfizer data by The Daily Exposé, yes, it could come down to that.  The data again puts into focus the concerning trends of these COVID shots on pregnancy, fertility, and more.
Suppressing data, changing policy on a whim – world governments exhibit shady motives regarding COVID shot, especially for pregnant women
Remember when the US Food and Drug Administration (FDA) tried to prevent the public from having access to Pfizer's COVID shot "safety" data for 75 years – even though the administration had no issue giving emergency use authorization (EUA) to the mRNA injection after spending just 100 days to review clinical trial data?
Remember when the United Kingdom government in December 2020 advised AGAINST the mRNA COVID jabs during pregnancy and breastfeeding and said that women should avoid getting pregnant until at least two months after their most recent dose of the jab – but then suddenly changed their stance, saying that administration of the vax in pregnancy "should only be considered when the potential benefits outweigh any potential risks for mother and (sic) fetus?" (Our response to this: how on EARTH could anyone know whether the potential benefits of a brand new drug technology would outweigh "any potential risks" if there are still UNKNOWN RISKS and absolutely NO long-term safety data?)
Incredibly, the UK government has the disgusting gall to say today on the updated version of their website that "[t]here is no known risk associated with giving non-live vaccines during pregnancy."  This is patently misleading and FALSE – given that ALL vaxxes, whether "non-live" or not, come with potential known AND unknown risk of adverse effects, up to and including death (just read the package inserts).
Remember when Pfizer acknowledged that of the 270 known cases of pregnant women who received a COVID shot as of 28th February 2021, fully 238 were lost to follow-up, and of the remaining cases in which outcomes were known, 97% of them resulted in fetal death?
Remember when President Biden said on live television that the decision to receive (or not receive) medical treatment such as a vax was no longer a matter of personal freedom of choice for Americans?
When you take these and other issues into context, things just don't add up.  Why – other than (or in addition to) having their hands in Big Pharma's coffers – are world governments so quickly changing their tune on COVID shots and pregnancy?  Could it really be some nefarious motive – to slow population growth in the future by inducing fertility problems now?
Pfizer, government promises COVID shots are not shown to harm pregnancy, fertility – but this is NOT the same thing as proving that they are SAFE
Government officials from the UK, US, and other countries frequently reference Pfizer clinical data, which allegedly support the claim that "animal studies do not indicate direct or indirect harmful effects" regarding reproductive toxicity, pregnancy, and breastfeeding.
Yet one of the primary animal studies referenced by these governments paints a very different picture.
According to The Daily Exposé, the study – published in August 2021 in Reproductive Toxicology and titled "Lack of effects on female fertility and prenatal and postnatal offspring development in rats with BNT162b2, an mRNA-based COVID-19 vaccine" – included 42 female Wistar Han rats, half of whom were given the Pfizer COVID jab.
The study actually showed that vaxxed rats had double the rate of "pre-implantation loss" than rats in the control group (pre-implantation loss refers to a fertilized egg failing to implant into the uterine wall).
Vaxxed pregnant rats were also more likely to give birth to rat pups with a type of birth defect known as supernumerary ribs.
Let's remember, of course, that rats – especially rats explicitly bred for animal research – are a LOT different, physically and physiologically, from humans.  So, even putting aside the important animal rights concerns for a moment, we should seriously question the ethics of encouraging (or in many cases coercing or forcing) pregnant women to inject themselves with a new gene-based drug simply because inadequate amounts of animal research show "no evidence" of harm – which, by the way, is NOT the same thing as "proof" that these shots are safe.
Readers will also remember that we have data showing that the COVID shot material accumulates in organs throughout the body, including the ovaries, and can affect women's menstrual cycles.  So just what are the long-term implications of this for human fertility?  The answer is that we simply do not know – so shame on any medical "expert," government official, or Big Pharma shill who tries to gaslight women into going against their instincts and "consenting" to this gene-based therapy.
Sources for this article include:
Expose-news.com
PHMPT.org
FDA.gov
Reuters.com
Sciencedirect.com
Gov.uk
Gov.uk