Get rid of chronic stress and anxiety with HeartMath technologies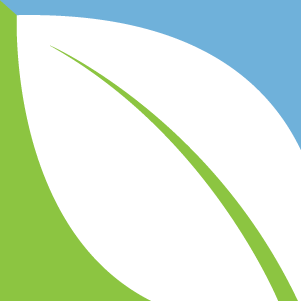 (NaturalHealth365) Did you know emotional and psychological stress could be putting you at risk for deadly conditions like cancer and heart disease? Stress is also a critical factor in a number of other serious health problems, including asthma, depression and migraines.
Most conventionally-trained physicians are focused on diagnosing and 'treating' diseases like cancer instead of prevention strategies. On the next NaturalNews Talk Hour, Jonathan Landsman will be talking with Dr. Deborah Rozman, president and co-CEO of HeartMath, about the toll that stress takes on the body and the research-based, practical ways to relieve stress through mind, heart and emotional connections.
Simply sign up now for access to our weekly show by entering your email address and you'll receive show times plus FREE gifts!
Stress is putting millions of people at risk
According to the American Psychological Association, nearly 75 percent of surveyed respondents report a stress level that has either been sustained or increased over the past five years. One out of five Americans reports a stress level of 8, 9 or 10 on a 10-point scale.
We are a nation focused on 'getting things done' – at a great cost to our health. We begin to reward elementary-aged children with perfect attendance awards, planting the seed at an early age that doing and accomplishing are prized above health and wellbeing. As adults, we race between business and family obligations, seldom carving time out of our busy schedules for relaxation, meditation or exercise.
Simply sign up now for access to our weekly show by entering your email address and you'll receive show times plus FREE gifts!
Do NOT ignore the health dangers linked to toxic indoor air. These chemicals - the 'off-gassing' of paints, mattresses, carpets and other home/office building materials - increase your risk of nasal congestion, fatigue, poor sleep, skin issues plus many other health issues.
Get the BEST indoor air purification system - at the LOWEST price, exclusively for NaturalHealth365 readers. I, personally use this system in my home AND office. Click HERE to order now - before the sale ends.
Chronic emotional stress will take its toll on your physical health
Rapid heart rate, irritability, muscle tension, increased anxiety, feelings of helplessness, nightmares, unexplained changes in weight and sleep disorders are all symptoms of chronic stress. But perhaps most alarming: Chronic stress could be setting into motion a slew of chemical imbalances that trigger inflammatory-related diseases.
Is stress putting you at risk for devastating diseases like cancer and heart disease? On the next NaturalNews Talk Hour with Jonathan Landsman and Dr. Deborah Rozman, you'll discover:
1. How emotions have a powerful impact on your life: Discover how to identify and neutralize unwanted emotions.
2. How resilience improves decision-making: Certain techniques can be used to help you make smarter decisions that aren't overrun by emotion.
3. Practical methods for dealing with chronic stress-related issues: Finding inspirational ways to refresh yourself can make a big difference in day-to-day attitudes and dramatically improve your energy levels.
This week's guest: Dr. Deborah Rozman, psychologist, author and educator
Dr. Deborah Rozman has over 30 years of experience as a psychologist, author and educator. She is currently serving as president and co-CEO of HeartMath. Founded in 1991, HeartMath has been working to develop and deliver research-based, practical and reliable tools and technologies that are transforming lives by helping people understand the connection between heart and mind.
Dr. Rozman has been involved with HeartMath since its inception. She is co-author, along with Doc Childre, of HeartMath's Transforming Series: Transforming Stress, Transforming Anger, Transforming Anxiety and Transforming Depression, and is a key spokesperson on HeartMath, heart intelligence, managing stress in these changing times, and heart-based living.
About the author: Jonathan Landsman is the host of NaturalHealth365.com, the NaturalNews Talk Hour – a free, weekly health show and the NaturalHealth365 INNER CIRCLE – a monthly subscription to the brightest minds in natural health and healing.
Reaching hundreds of thousands of people, worldwide, as a personal health consultant, writer and radio talk show host – Jonathan has been educating the public on the health benefits of an organic (non-GMO) diet along with high-quality supplementation and healthy lifestyle habits including exercise and meditation.