44 toxic chemicals in carpet that could be destroying your health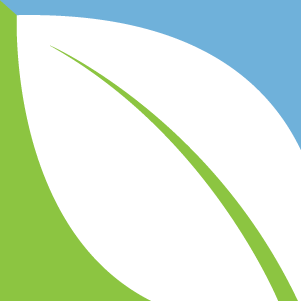 (Naturalhealth365) For most, the word "home" evokes feelings of privacy, sanctity and safety. But, in reality, most people (unfortunately) would never suspect that the carpeting underfoot would be a source of danger and a hidden reservoir of toxic chemicals.
In a report released last October by Healthy Building Network (HBN), 44 toxic substances were identified in ordinary broadloom carpets and carpet tiles – which are purchased and installed in homes and businesses to the tune of 11 billion square feet per year.
Note: these toxins increase the risk of neurological problems and even, cancer.
Undisclosed toxic chemicals in carpet put a constant stress on our immune system
Environmental experts say that carpet chemicals — known to cause respiratory disease, heart attacks, asthma and developmental problems – can be released into indoor air and household dust by the process of abrasion (the shedding of fibers from normal use and cleaning).
Toddlers and children – who have smaller, still-developing body systems and spend more time crawling and playing on flooring – are particularly at risk.
In addition to the dangers of inhaled or ingested chemicals from carpets in the home, the HBN reports that recycling and disposal of carpets can also create hazards for humans and the environment. More than 4 billion pounds of used carpet are dumped into landfills or incinerated every year, where they release toxic particulates and chemicals into the groundwater and atmosphere.
The HBN, a non-profit organization that works towards hazardous chemical transparency, lists 44 harmful chemicals found in carpet facing, carpet backing, carpet padding and adhesives. But it can be difficult to know if your carpet contains harmful substances. Believe it or not, manufacturers don't have to disclose the presence of carpet toxins and carcinogens to retailers or consumers.
Stain repellent treatments can cause reproductive and neurological harm
Stain repellent treatments (such as ScotchGard) are applied to both broadloom – or "sheet" – carpets and to carpet tiles – a modular type of carpeting more common in offices and businesses.
Stain repellent ingredients can include PFAS – poly – and perfluoroalkyl substances – that are classified as reproductive and developmental toxicants.
In response to outcry from consumers and regulators, a type of PFAS called "long-chain" PFAS were completely banned in 2008. However, researchers have discovered that "short-chain" PFAS used as alternatives may be just as harmful – and are listed as such by the California Department of Toxic Substance Control.
Antimicrobial carpets contain endocrine disruptors and formaldehyde
Antimicrobial preservative treatments are intended to protect carpets from biological damage due to mold, mildew and bacteria. Unfortunately, these may contain triclosan, an endocrine disruptor, as well as formaldehyde, a known carcinogen.
Don't be fooled by deceptive statements as to the 'value' of antimicrobial carpets. Some companies even claim that their "antimicrobial" carpets, used in foyers or entrances, can stop gram-positive and gram-negative bacteria from entering a home – a ludicrous claim.
Experts insist that carpets treated in this way provide absolutely no health or disease-fighting benefits – just more chemicals.
While stain repellant and antimicrobial treatments affect the "face fibers" of the carpet, the materials on the back of the carpet can be even more problematic from a health standpoint.
Flame retardants and PVC in carpet backing present a grave environmental threat
Polyvinyl chloride, or PVC, is a common constituent of carpet backing. With known endocrine disrupting qualities, PVC is classified as a reproductive toxicant and an obesogen – a compound that precipitates weight gain and obesity.
The production of PVC causes ozone-damaging chemicals like carbon tetrachloride to be emitted into the atmosphere. PVC also contains isocyanates, powerful respiratory health hazards that can trigger asthma.
When it comes to carpet disposal, PVC exacts a heavy toll on the environment. HBN reports that the burning of PVC is a significant source of dioxins – the most potent carcinogens on the planet.
And phthalates, which are added to carpet backings to make them more flexible, are carcinogens that can cause developmental problems.
Finally, styrene – a volatile organic compound used in latex backings for broadloom carpets – is a known carcinogen and a trigger for asthma. Disturbingly, styrene has been shown to raise the rate of leukemia in synthetic rubber workers.
In addition, flame retardants used in polyurethane and latex backings have been linked to hyperactivity, learning disabilities, reproductive harm and cancer. They may also contain organophosphates and organotins – endocrine disruptors which can persist for years in the environment.
How can I reduce possible exposure to toxic carpet chemicals?
One simple solution for avoiding harm from carpets is to choose wood or natural linoleum floors. If you feel you can't do without carpeting, you can opt for 100 percent wool carpets, and choose those that can be installed by "stretch-in" or tackless strips – not wet adhesives. (These can contain the toxin bisphenol A).
Look for carpet pads made of natural fibers or rubber – and avoid fluorinated stain repellants and chemical treatments against mold and bacteria.
The HBN's agenda is straightforward. The group calls for all toxic substances and chemicals to be banned from carpets – and for toxins to be removed from carpet waste before they are recycled into new carpets. Manufacturers should be compelled to fully and publically disclose all material contents in new carpet – and incentives and rewards should exist for companies trying to find safer alternatives through green chemistry.
You can start by demanding clear, transparent information on carpet constituents – and avoiding purchasing carpets with the dangerous components listed above. Floor coverings should be non-toxic and safe elements of home design – not "holding areas" for a nasty stew of chemicals and poisons.
Sources for this article include: