Vitamin C deficient stem cells more likely to turn into leukemia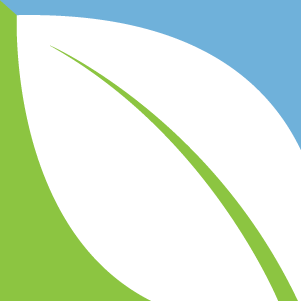 (NaturalHealth365) According to the U.S. Centers for Disease Control and Prevention (CDC), 23,564 people lost their lives to leukemia in 2014 alone. The most common form of cancer among children and teens, leukemia also strikes adults – especially as they age. Unfortunately, to make matters worse, none of these patients probably heard about how vitamin C could help in the healing process.
For example, new research shows that insufficient levels of vitamin C can make you more susceptible to leukemia. The good news: boosting your dietary intake of the nutrient can help prevent it. Plus, this type of strategy offers no (negative) side effects and the cost is minimal.
How vitamin C "puts the brakes on" leukemia
In a study conducted at University of Texas Southwestern Medical Center and published in the peer-reviewed scientific journal Nature, researchers found that vitamin C helped to slow the development of leukemia by re-activating an enzyme that stops leukemia cell from growing and spreading.
The new research helps to reveal the nuts and bolts of the way vitamin C – or ascorbic acid – assists the function of stem cells – which need large amounts of this nutrient to function properly.
The researchers reported that when stem cells are depleted of vitamin C, their epigenome – the cellular system that controls which genes are turned off or on – is damaged, thereby impairing stem cell function and raising the risk of leukemia.
In addition, deficiencies in vitamin C can limit levels of TET2, a beneficial enzyme that helps stem cells do what they were designed to do: mature, make white blood cells, and then die off. TET2 mutations can cause this lifesaving enzyme to become inactive, leading to uncontrollable cell division – in which the cells neither mature properly nor die at the proper time.
This inactivation of TET2 is an early step in the development of leukemia.
But, optimal levels of vitamin C can re-activate the gene and the enzyme it produces – thereby slowing the spread of leukemia. Having optimal levels of vitamin C, the researchers noted, allows patients to "maximize" remaining TET2 tumor-suppressor activity.
The researchers noted that getting enough vitamin C is especially vital for older individuals with clonal hematopoiesis, a form of "pre-leukemia." Patients with this condition often have a TET2 mutation as well.
TET2 mutations currently account for 42,500 cancers yearly within the United States. Fifty percent of patients with chronic myelomonocytic leukemia, 30 percent with "pre-leukemia" and 10 percent with acute myeloid leukemia have TET2 disorders.
More good news about vitamin C and its cancer-fighting properties
In a related study published in Cell, researchers genetically engineered mice to have variable TET2 function – and found that reducing TET2 activity by 50 percent could induce cancer. The good news was that six months of daily high-dose vitamin C genetically restored TET2 – turning the gene "on" again – which not only stopped leukemia cells from reproducing, but also killed them outright.
The same study demonstrated that vitamin C substantially improved the effectiveness of pharmaceutical cancer drugs known as PARP inhibitors.
Lead study author Dr. Benjamin Neel, Ph.D., praised vitamin C as a "promising treatment" for cancer, and expressed his hope that high-dose vitamin C might become a "safe treatment for blood diseases caused by TET2 deficient leukemia cells, most likely in combination with other targeted therapies."
The dosages used in the study would translate to 300,000 milligrams if adapted for humans – an amount that is impossible to obtain orally. However, many integrative cancer clinics (worldwide) offer intravenous high-dose therapies.
How much more evidence is needed?
Researchers have reported that vitamin C works as a pro-oxidant in cancer cells, depleting stores of the antioxidant glutathione and causing oxidative stress and death in cancer cells. It also impairs glycolysis, the process that produces energy in cell mitochondria.
Yet, mainstream medicine continues to ignore vitamin C therapy – in the face of emerging studies that show its merits.
For example, other research has shown that high-dose vitamin C substantially decreases inflammation in cancer patients, reducing pro-inflammatory markers such as C-reactive protein.
Yet another recent study showed that vitamin C outperformed an FDA-approved clinical drug, along with various experimental medications.
And, clinical studies show that high-dose vitamin C can improve quality of life in cancer patients – while suppressing symptoms of fatigue, nausea, vomiting, pain and appetite loss. Extensive animal studies have shown that high-dose vitamin C treatment blocks tumor growth in pancreatic, liver, prostate and ovarian cancers.
Yet – unlike toxic chemotherapy drugs – vitamin C leaves healthy cells unharmed, leading the National Cancer Institute to publicly acknowledge that intravenous high-dose vitamin C has caused "very few side effects in clinical trials."
One wonders: what more will it take for the medical community to recognize high-dose vitamin C as a safe, natural and inexpensive therapy for cancer?
Sufficient levels of vitamin C are of paramount importance in preventing cancer
Low levels of vitamin C are associated with numerous health conditions (aside from cancers.) These ailments include high blood pressure, gallbladder disease, stroke, atherosclerosis – to name just a few health issues.
Many Integrative healthcare providers maintain that the recommended daily amounts – currently advised by the Institutes of Medicine – are woefully inadequate. Some holistic practitioners recommend supplementing with vitamin C to the tune of 10,000 to 12,000 mg a day. (Of course, you should never undertake this without first consulting with a knowledgeable healthcare provider).
You can boost your dietary vitamin C intake by consuming healthy amounts of whole, organic foods such as bell peppers, kiwi, grapefruit, strawberries, Brussels sprouts, cabbage and broccoli. For maximum benefit, eat these foods raw, or only slightly cooked.
For supplementation, many experts suggest the use of liposomal vitamin C – especially for people looking to avoid bowel intolerance issues.  The vitamin is contained in sub-microscopic bubbles, or liposomes, which make it possible for the nutrient to travel through the GI tract undamaged, then to the liver via the lymphatic system – after which it is metabolized and released into the bloodstream.
This exciting new study clearly highlights the importance of optimal vitamin C status. With ever-increasing amounts of environmental toxins and harmful microwave radiation surrounding us, getting enough vitamin C is an important investment in your health, and one that can pay enormous dividends.
Editor's note: The NaturalHealth365 Store offers the highest quality nutritional supplements on the market.  Click here to shop today!
Sources for this article include:
Nature.com
Hindustantimes.com
NDTV.com
NewScientist.com
NaturalHealth365.com
Cell.com