NH365 099: Chronic disease lessons learned from TWO near-death experiences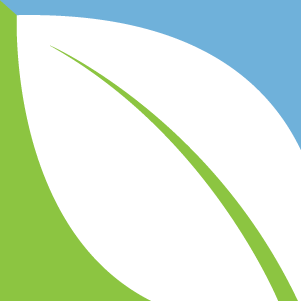 (NaturalHealth365) According to the International Association for Near Death Studies, "around eighty percent of the people who experienced near-death states claimed that their lives were forever changed by what happened to them." This podcast offers an especially important message for anyone suffering with chronic disease symptoms.
By now, I would imagine you've heard about a story or two, where people report having new energy for life or a more spiritual outlook on things – after a near-death experience. (NDE) Some people have even been as honest as to say that it's much better on the other side of life – but, they knew it was not their time to go.
Special message for those suffering with chronic disease symptoms
Today, on the NaturalHealth365 Podcast, I'll introduce you to a man that has had TWO near-death experiences and has come away from those experiences with a clear purpose for his life here on Earth.
He's written a book called, "The Master's Key to Unlocking and Mastering Chronic Disease" – which is designed to help people with chronic fatigue syndrome, brain fog, circulation problems, candida, liver disease plus many other chronic health conditions – including cancer.
He's waited (patiently) for a long time to tell his story to us – so, take a few minutes out of your day and enjoy this podcast – today.
Links related to this podcast:
To learn more about Kevin's book, THE MASTER'S KEY to Unlocking and Mastering Chronic Disease – visit: TheMastersKeyBook.com
Or, click here to order THE MASTER'S KEY today.
Subscribe to the NaturalHealth365 newsletter to receive our FREE weekend health expert shows + lots of great health gifts, including "The End of Alzheimer's" – a comprehensive guide to preventing and reversing Alzheimer's by Thomas Lewis, PhD
Podcast highlights include:
Kevin's amazing personal and professional background.
A fascinating look into the experience of TWO near-death experiences.
How these two NDEs forever changed Kevin's view of Western medicine.
A full description of the "CDS/PD process" and its connection to disease.
What doctor's and the general public can learn from Kevin's NDEs and his book.
Plus, much more!
About Kevin Montague
Kevin's life is unlike anyone else.  Kevin says this because he got these supernatural events in his life all the time and they are impossible to ignore.  Kevin shares them because the work he's doing finds him at the dividing line that separates animated life from the spiritual realm.
At age 25, Kevin had eaten bad food from a local fast food place. This led to the first Near Death Encounter (NDE) while on the operating table at Hollywood Presbyterian Hospital.  Kevin learned his original life's plan had been "wrecked" early on while in the Light (as it is referred to by all NDEs). he re-learned what we really are a part of when we die.
Ultimately, Kevin understood that he did not have to come back to the Earth, but did come back to help bring his parents and brother back to the Light.
As Kevin was pursuing another project, his body was hit two more times – by contaminated sausage and then through a mosquito that bit him, which had some form of encephalitis in it. This created 42 major complications in his body, which took his life again at age 44.
Kevin traveled to our Lord's heaven in the Light and did not again have to come back, but did so to write the e-book he has titled: "THE MASTER'S KEY."
The NDE experiences are important, because they changed the way Kevin looks at creation as a scientist. This affected the way THE MASTER'S KEY was written.