NH365 102: Preventing cancer with the ketogenic diet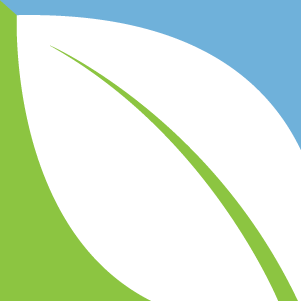 (NaturalHealth365) According to the World Health Organization, cancer is one of the leading causes of sickness and premature death, worldwide, with about 14 million new cases reported in 2012, alone.
As if that wasn't shocking enough, the number of new cancer cases is expected to rise about 70 percent – over the next 2 decades. And, still, we see Western medicine continue with its failed attempts to 'treat' this disease with toxic drugs and cancer-causing radiation treatments that rarely, if ever, get to the root cause of this disease.
How the ketogenic diet can help to prevent cancer
Today, on the NaturalHealth365 Podcast, we'll take a closer look at a nutritional approach for cancer patients, called the ketogenic diet. On NaturalHealth365, we've dedicated an entire section to this topic – written by my good friend, the late Dr. Nicholas Gonzalez.
But, today, I wanted to give you another perspective – since it's such a popular diet.
Links related to this podcast:
For more information about Miriam Kalamian, EdM, MS, CNS – visit: DietaryTherapies.com
Subscribe to the NaturalHealth365 newsletter to receive our FREE shows, lots of great health gifts + the latest news and information on natural health solutions.
Podcast highlights include:
Miriam shares her very personal cancer story (and experience) with the ketogenic diet – as it related to her son.
Truthful comments about today's cancer care industry – and the problems found within conventional 'therapies.'
A detailed look at the ketogenic diet and how it helps people concerned about cancer.
Why the ketogenic diet is a 'very radical movement' in oncology.
What Miriam tells people that feel the ketogenic diet is 'hard to follow.'
The best advice on how patients can effectively talk to their doctor about this diet.
Plus, much more!
About Miriam Kalamian, EdM, MS, CNS
Miriam Kalamian is a nutrition consultant, educator, and author specializing in the implementation of ketogenic therapies. She earned her master of education (EdM) from Smith College and her master of human nutrition (MS) from Eastern Michigan University. She is board certified in nutrition (CNS) by the Board for Certification of Nutrition Specialists.
Inspired by the work of Thomas N. Seyfried, PhD, Miriam draws on a decade of experience to provide comprehensive guidelines that specifically address the many diet and lifestyle challenges associated with a cancer diagnosis.
Miriam is a leading voice in the keto movement. Her passion for helping others implement this diet comes directly from her personal experience. Her son Raffi was diagnosed with a brain tumor in December 2004. Standard of care therapies failed to stop the relentless progression of his disease, and it became painfully clear that she needed to switch gears quickly. That is what originally led her to Dr. Thomas Seyfried's research supporting the use of the ketogenic diet for cancer.
Beyond cancer, Miriam integrates nutritional strategies with metabolic therapies and lifestyle modifications to develop personalized treatments that address a broad spectrum of conditions that are currently considered intractable, including age-related, neurodegenerative, and bariatric diseases.