Flu shot refusal gets 50 employees fired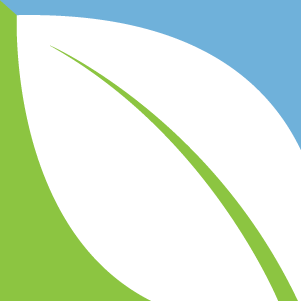 (NaturalHealth365) Essentia Health of Duluth, Minnesota just fired dozens of its employees for exercising their basic human right of refusing a flu shot. Whatever happened to 'medical freedom of choice?' This bold action illustrates the growing concern that the United States is becoming a medical-police state. where individuals are being told to 'follow orders or else.'
The decision to make the flu shot mandatory came from the company's chief of patient quality and safety Dr. Rajesh Prabhu. He said he was looking for "high levels of immunization compliance" and that more education or allowing the decision to be voluntary doesn't get a high level of compliance.
Flu shot made mandatory despite the LOW rate of effectiveness
All Essentia volunteers, employees, vendors and students must receive the flu shot or give an approved medical or religious exemption if they wish to keep their jobs there.
Around 99.5 percent of Essentia workers and associates have agreed to receive the flu shot. However, around 50 people decided not to and have been terminated, with additional workers still waiting to hear back regarding the status of their exemptions.
The Minnesota Nurses Association of Duluth Chair is not sure exactly how many members have lost their jobs, since a number of persons have requested exemptions from the influenza vaccine.  The cases that are denied could result in additional workers being terminated.
Flu shot just 10 percent effective in some years
The union plans to fight the job terminations, as it sees the mandatory flu shot policy as unnecessary – especially for a shot that is not known to be highly effective.
It is estimated that flu vaccines are only around 10 percent effective in many cases and no more than 60 percent effective at best. The U.S. Centers for Disease Control and Prevention (CDC) even admits – from its own analysis of flu vaccine effectiveness – that in the 10 years between 2005 and 2015, flu shots were under 50 percent effective.
Additional research has shown that flu shot effectiveness is gradually, but steadily, decreasing as the years go by.
However, Essentia is digging in on its policy of mandatory vaccinations, stating this is what is necessary to keep workers and patients safe this flu season.
Taking vitamin C and boosting the immune system is safer and more effective than flu shot
The truth is the best defense against colds and flu is a strong, healthy immune system. All too many people neglect their health and then look for a quick fix when the flu season rolls around.
In terms of the flu vaccine, research has found that this vaccination is unreliable for a number of reasons, including the ever-shifting and changing nature of the flu virus itself.
There are many natural ways to beat the flu without vaccines that are safe, effective and don't involve the risks of the flu vaccine. Avoiding processed and sugary foods, getting adequate sleep, taking vitamin C, D and omega 3s, and managing stress levels are all highly effective ways to boost immunity.
Of course, none of these 'natural' solutions will ever be supported by the pharmaceutical industry and its representatives within the Western medical world.
For a healthier perspective: be sure to listen to this Podcast with Jonathan Landsman, host of NaturalHealth365 and Dr. Edward Group on the most effective ways to beat the flu naturally.
Sources for this article include:
Fox19.com
CDC.gov
DeluthNewsTribune.com
NaturalHealth365.com
NaturalHealth365.com