Exercise shown to shrink tumors and reduce cancer spread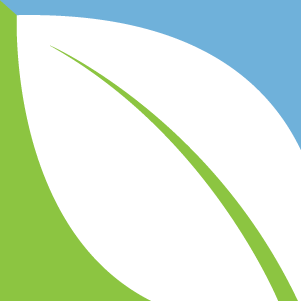 (NaturalHealth365) Doctors will often recommend exercise for their patients.  Conventionally speaking, the goal is usually to provide some 'psychological benefit' to patients who are at risk for depression after receiving a cancer diagnosis.  But, more importantly, can exercise help to shrink tumors?
Yes!  There is evidence that exercise is important for more than just its uplifting attributes. In fact, a growing number of studies reveal that exercise can slow down tumor growth and size, plus increase the effectiveness of other cancer therapies.
It's true:  Exercise can reduce cancer tumors
A recent study out of Denmark published in the journal Cell Metabolism describes how mice undergoing intense exercise experienced a 50 percent reduction in growth, size and incidence of cancer tumors. The findings shed light on how exercise can boost cancer-fighting immune cells, giving hope that the same results can be duplicated in humans.
Scientists have long understood that infiltration of these natural cancer-fighting immune cells into a cancerous tumor is the key to controlling and regulating tumor size.  But, the question remains, how these specialized cells could be brought into action more effectively.
For now, research shows us that exercise supplies that surge of adrenaline that enables more effective movement of cancer-killing immune cells toward cancerous tumors.  Researchers at the University of Copenhagen determined that a surge of adrenaline, induced by high-intensity exercise, gave a boost to cancer-killing immune cells, pushing them toward lung, skin and liver tumors.
Increased blood flow is good for cancer patients
Other research shows exercise may be working to combat cancer in many other ways.  For example, a study conducted at Kansas State University involving prostate cancer tumor growth in rats found increased blood flow to slow the spread of cancer.
The rats were divided into two groups: those that exercised and those that were sedentary. Researchers found that exercising increased blood flow to the tumors by 200 percent. Tumors that have an abundance of oxygen-rich blood have a much lower tendency to metastasize and spread cancer to other regions of the body.
Another study by another group of researchers found that aerobic exercise brought about normalcy to human breast cancer tissues. The scientists believe that exercise is able to help tissue affected by cancer return to its pre-tumor state – effectively halting the development of more aggressive and dangerous tumor growth.
Exercise has also been found to be helpful in making conventional treatments more effective. Research has shown that exercise added to a conventional regimen of chemotherapy was more effective in shrinking tumors than when chemotherapy was administered alone.
And, even though I'm not a fan of chemotherapy (for good reason) – I still respect the decision of each person to decide what's best for them.  Bottom line, no matter what treatment option is picked, one thing is very clear – exercise is good for cancer patients. (no doubt)
Simply put: There's no downside to exercise for cancer patients.  Not only will they reap the mental and emotional benefits, but the anticancer benefits are worth the effort.  I've studied exercise, for over 30 years, and I'm continually amazed at how important physical activity is for human health.  My best advice – for beginners – is to start slowly (and comfortably), be consistent (very important) and enjoy it!
What are you waiting for?  Get started today.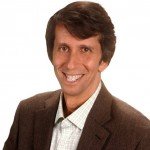 About the author: Jonathan Landsman is the host of NaturalHealth365.com, the NaturalHealth365 Talk Hour, a free, weekly health show and the NaturalHealth365 INNER CIRCLE, a monthly subscription to the brightest minds in natural health and healing.
Reaching hundreds of thousands of people, worldwide, as a personal health consultant, writer and radio talk show host, Jonathan has been educating the public on the health benefits of an organic, non-GMO diet along with high-quality supplementation and healthy lifestyle habits, including exercise and meditation.
References:
https://medicalxpress.com/news/2016-02-mice-cancer-growth.html
https://www.runnersworld.com/health/exercise-fights-cancer-tumors-directly
https://www.medicalnewstoday.com/articles/306615.php