NH365 064: Curing depression and anxiety – Suppressed solutions revealed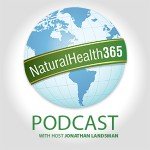 (NaturalHealth365) In 60 years, not a single study has proven that depression or anxiety, for that matter, is caused by a chemical imbalance in the brain. In fact, there has never been a human study proving that low serotonin levels actually cause depression. Simply put, the 'serotonin theory' of depression is a myth, according to Dr. Kelly Brogan, Board Certified in Psychiatry and Integrative Holistic Medicine.
Today, on the NaturalHealth365 Podcast, you'll discover many of the greatest myths surrounding depression and anxiety; why antidepressants actually threaten your life and those around you; and, more importantly, how to completely eliminate the pain of depression naturally without a single prescription drug.
Get ready! Because the information you're about to hear has been systematically suppressed by the mainstream media and conventional medicine for too long and will truly transform your life for the better.
Links related to the show:
1. Get a copy of "A Mind of Your Own" by Kelly Brogan, MD today!
Special offer: Email us your book receipt and receive a special gift from NaturalHealth365 – a FREE transcript "Viral Disease: A Natural Solution for Colds and Flu"
2. Subscribe to the NaturalHealth365 newsletter to receive our FREE shows, lots of great health gifts + the latest news and information on natural health solutions.
Program highlights:
Discover what drove Dr. Brogan to write A Mind of Your Own and find out why this book is being blacklisted by major media outlets.
Why Dr. Brogan dedicated her book to the work of Dr. Nicholas Gonzalez. This is a revealing (quite personal) conversation between Jonathan Landsman and Dr. Brogan.
Find out why the 'serotonin theory' is a complete myth – NOT based on science.
A shocking look at the unreported dangers associated with antidepressants.
The biggest mistake surrounding our understanding of genetics and its role in causing depression.
Learn about the greatest triggers for depression and how can we avoid its influence.
Meet the doctor blacklisted by mainstream media outlets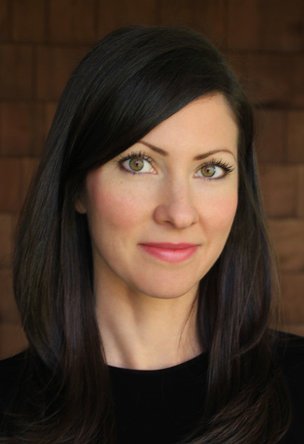 Kelly Brogan, M.D. is a Manhattan-based holistic women's health psychiatrist, author of the book, A Mind of Your Own, and co-editor of the landmark textbook, Integrative Therapies for Depression. She completed her psychiatric training and fellowship at NYU Medical Center after graduating from Cornell University Medical College, and has a B.S. from MIT in Systems Neuroscience.
Dr. Brogan is board certified in psychiatry, psychosomatic medicine, and integrative holistic medicine, and is specialized in a root-cause resolution approach to psychiatric syndromes and symptoms. She is on the board of GreenMedInfo, Functional Medicine University, Pathways to Family Wellness, NYS Perinatal Association, and Fisher Wallace, Medical Director for Fearless Parent, and board member for Health Freedom Action and the peer-reviewed, indexed journal Alternative Therapies in Health and Medicine. She is a mother of two.