Common antibiotics found to cause delirium and other brain disorders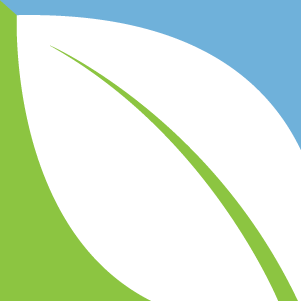 (NaturalHealth365) If you thought antibiotic resistance or destruction of helpful gut bacteria were reasons enough to avoid the use of antibiotics, you're right. But in case you are still sitting on the fence when it comes to using these widely prescribed drugs, add side effects of delirium and other brain disorders to the list of reasons to avoid them.
Researchers reviewing mountains of scientific data found hundreds of cases where patients developed delirium and other brain problems after receiving common antibiotics. In the elderly, delirium is particularly serious, with an increased rate of complications for recovery.
Wide variety of common antibiotics cause devastating results on health
Researchers at Harvard Medical School and Brigham and Women's Hospital reviewed seven decades of medical reports, and found case studies on 391 patients who developed delirium and other brain problems after being given antibiotics. The problem appears to have been widespread with 54 kinds of antibiotics from 12 classes involved.
The antibiotics utilized in the patient studies included intravenous types, such as penicillin, as well as those commonly provided in oral form, including sulfonamides and ciprofloxacin. The patients varied in neurological reaction.
Nearly half, or about 47 percent, had hallucinations or delusions, 14 percent reportedly had seizures, 15 percent showed muscle twitching and 5 percent lost some degree of control over their movements. Researchers also noted that 70 percent of the cases had abnormal EEG (electroencephalogram) tests.
Once the antibiotic treatments were stopped, the brain disorder symptoms also stopped. Findings of the review were published in the online issue of the medical journal Neurology.
Do NOT ignore the health dangers linked to toxic indoor air. These chemicals - the 'off-gassing' of paints, mattresses, carpets and other home/office building materials - increase your risk of nasal congestion, fatigue, poor sleep, skin issues plus many other health issues.
Get the BEST indoor air purification system - at the LOWEST price, exclusively for NaturalHealth365 readers. I, personally use this system in my home AND office. Click HERE to order now - before the sale ends.
Delirium is a serious issue, particularly with elderly
Delirium and related brain disorders due to medications such as common antibiotics can cause serious complications, particularly in the elderly. The condition causes mental confusion, with the patient sometimes also seeing hallucinations. They often become agitated.
While medications are often the cause of delirium, antibiotics are not typically the first medication physicians may suspect. Results of this latest scientific review show doctors should take a closer look at antibiotics as the cause.
Elderly patients experiencing delirium during treatment are more likely to go from the hospital to a care center rather than back to their homes. The death rate is also increased for these patients.
Avoiding antibiotics in favor of a non-toxic, natural approach
The probable link between antibiotic use and the occurrence of delirium and other brain disorders is just one more in a long list of antibiotic side effects and reasons to avoid the use of antibiotics whenever possible, whether by seeking alternative treatments options or safeguarding health to reduce the chance of infection in the first place.
In the elderly, the harmful effects can be magnified and may include weakening of the immune system, mineral deficiency, nutrient loss and fatigue in addition to the brain disorders and other symptoms previously mentioned.
There are a number of alternatives to the use of antibiotics, many of them useful in preventative care. Vitamin C, essential oils, probiotics, and umeboshi plum (or paste) are just a few of the natural ways to neutralize a threat coming from bacteria or viruses and reduce the need for toxic drugs.
References:
https://www.medicalnewstoday.com/articles/306671.php
https://www.medicaldaily.com/delirium-common-antibiotics-373854
https://medicalxpress.com/news/2016-02-common-antibiotics-linked-temporary-mental.html