Leading cancer expert suffers total organ failure and dies suddenly after getting vaccination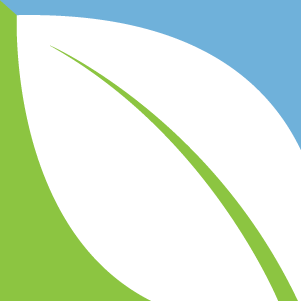 (NaturalHealth365) There has been yet another death associated with receiving a vaccination. This time the victim is a top UK cancer doctor and researcher who died after being administered the yellow fever vaccine.
Martin Gore, 67, has been described by the Duke of Cambridge as an "inspiration." Sadly, the cancer researcher suffered total organ failure shortly after receiving the yellow fever vaccine.
Vaccination WARNING: Are the 'benefits' worth the risk?
The yellow fever vaccine is recommended for those traveling to Africa as well as Central and South America. While serious side effects from this vaccination are reported as "rare," they are more common in persons over the age of 60 and in those suffering from immune-compromised conditions.
Simply put, with all of these horrible effects being reported, one can only wonder: is it really worth the risk?
Professor Gore had worked as an oncologist for over 35 years. His areas of focus were ovarian cancer, renal cell carcinoma and melanoma.  And, in 2015, he received The Royal Marsden's Lifetime Achievement Award, presented by Prince William. (this was no 'regular' physician.)
In fact (back in 2015), The Duke of Cambridge praised the doctor's enthusiasm, his passion for his work, and his compassion and kindness for others, calling Gore a pioneer in cancer care. A year later, Professor Gore was awarded a CBE in Queen's Birthday Honours for his work.
By the way, the Journal of Travel Medicine reported less than 4 cases of serious adverse effects from the yellow fever vaccination between 2007 and 2013 per 100,000 doses. However, this rate increased to 6.5 cases per 100,000 for persons between the ages of 60 and 69, and 10.3 per 100,000 for vaccine recipients age 70 and over.
Fact: Vaccine side effects for yellow fever vaccination include permanent disability and death
Peter Openshaw, former president of the British Society for Immunology, told reporters there's been a four-fold increase in vaccine side effects for persons age 60 and above receiving the shot.
However, he also said the vaccine was "much safer" than the risk of contracting yellow fever – which caused 78,000 deaths in Africa in 2013.
Some of the most serious adverse vaccine side effects for the yellow fever vaccine include hospitalization, permanent disability, life-threatening illness and death. There were five fatalities during this period.
The Royal Marsden Cancer charity announced Professor Martin Gore's passing on Facebook, saying that he was "at the heart" of the organization's work in cancer research and treatment. Gore was also involved in training the next generation of oncologists.
Always look for natural ways to avoid health issues
The Royal Marsden Cancer Charity praised the contributions of Gore as a Trustee and Medical Director for 10 years as well as his skills as a clinician. Gore was also a colleague, friend and mentor to many.
His loss is being felt acutely in the UK medical community and the world of cancer research.
Vaccine side effects continue to be a grave concern with undeniable risks associated with many vaccinations.  No doubt, vaccine makers ought to conduct more comprehensive research and explicitly warn consumers about all potential adverse effects.
But, the pharmaceutical industry has no financial interests to spend money on vaccine safety studies – which is why we need to be very careful.
Whenever possible, to protect your health, find ways to: strengthening the immune system through diet and lifestyle decisions.
Eat organic food (as much as possible); get adequate amounts of rest (daily); drink clean (pure) water; be physically active; develop healthy relationships; avoid environmental toxins – as often as you can; and take nutritional supplements, as needed based on your current health status.
Like we often say at NaturalHealth365, a healthy lifestyle is always worth the effort.
Sources for this article include: