NH365 068: Vaccine Dangers – The threat to our pets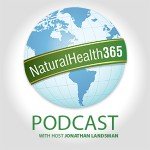 (NaturalHealth365) I believe that most doctors go to medical school with the hope of healing people and their pets by any means possible – once they graduate. Unfortunately, due to controlling interests – namely the vaccine manufacturers and commercial food lobbyists – that ability to heal is severely limited due to a lack of education.
Vaccines and conventional medicine cause more harm than good. If you're new to this information – I know that sounds 'harsh,' but it's true. More and more, we see naturopathic physicians and other holistic-minded healthcare providers speaking out about vaccine dangers plus the mistakes associated with being disconnected from a natural lifestyle.
Will a vaccine keep your pet safe from harm?
Joel Salatin, of Polyface Farms, says: "When our animals get sick, we don't ask what they did wrong, we ask what we did wrong." And, that same logic should hold true for people – don't you think? Today, we'll focus on what we can do to keep our pets healthy and happy – all the days of their life.
Our guest, on the NaturalHealth365 Podcast, Dr. Patricia Jordan says: "Natural rearing and good nutrition are crucial to the development of your puppy or kitten. Decisions made today will have positive (or negative) effects on your pet as it grows."
Should you give your pet a vaccine shot? What is the best nutrition for animals and how do we keep them healthy? Dr. Jordan and I will talk about these topics plus much more!
Links related to the show:
For more information about Dr. Patricia Jordan – visit: Dr-Jordan.com
Subscribe to the NaturalHealth365 newsletter to receive our FREE shows, lots of great health gifts + the latest news and information on natural health solutions.
Podcast highlights include:
When Dr. Jordan first realized that pets were being harmed by vaccines
What made Dr. Jordan clearly see the link between vaccines and injuries in people
How vaccination policies get created in veterinary medicine
A disturbing admission about the type of nutritional education delivered in veterinary school
The best disease prevention strategies for your pet
The healing role that Dr. Jordan offers to her patients (every vet needs to hear this)