Dissenting doctors put on big pharma 'hit list'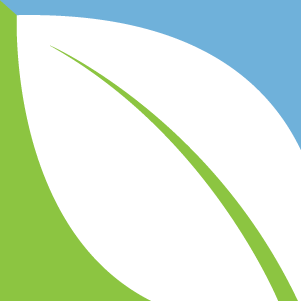 (NaturalHealth365) It's another dark chapter in the sordid history of big pharma: doctors who did not praise a new anti-inflammatory medication manufactured by Merck were put on a type of 'hit list' in an effort to discredit or otherwise harass them. The list was revealed only when a series of emails among Merck executives were utilized during testimony in a 2009 Australian class action suit involving one of the company's anti-inflammatory medications.
But, was this an isolated incident? Not hardly. In fact, the emails were part of a broader campaign to falsely promote the effectiveness and safety of the drug Vioxx, which was launched in 1999 and voluntarily removed from the market in 2004 amidst concerns it increased the risk of a heart attack. Unfortunately, the potential for similar activities today among drug companies is still very real.
False drug marketing with deadly consequences
Numerous tactics were used by Merck to paint a rosy picture of Vioxx. If it had not been for lawsuits brought against the company in the U.S. and Australia when its use became associated with increased heart attack and stroke risk, the drug company's less-than-pure intentions would likely not have been revealed. The risk for increased health complications was so severe that a clinical trial to measure results had to be aborted for safety reasons.
How many more drug companies are following similar practices to boost pharmaceutical sales? Sadly, such activities typically come to light only when large numbers of consumers using the drug begin to show life-threatening symptoms. In the case of Vioxx, Merck settled nearly $5 billion worth of lawsuits in the U.S., back in 2008 alone, while admitting no guilt.
Deceptive ad campaigns are normal business for the pharmaceutical industry
While the emails from Merck executives probably received the most public attention, CBS News and other major media outlets also revealed the company had taken a number of additional steps, all designed as part of a deceptive and aggressive public relations campaign to win over what the company referred to as opinion and thought leaders.
Where dollars and pharmaceuticals are concerned, it appears big pharma is more than willing to re-shape the truth. Legal action over Vioxx brought to light a number of deceitful acts by Merck, including:
Creation of a peer-reviewed scientific journal to publicize "pro-Vioxx" articles.
Having an article ghost-written and then signed by a doctor as author, despite Merck staff characterizing the data it contained as "wishful thinking."
Aggressive behavior toward reports.
Seeding seminars with speakers who had pro-Vioxx opinions.
Looks like this criminal activity is just the tip of the iceberg
The lengths to which big pharma will go to escalate sales of pharmaceuticals may be so outrageous as to be amusing on the surface. But the grave consequences that can follow serve as a reminder that this is not a game.
Drug companies have repeatedly shown they are focused on profits over human health and even human lives. The only remedy for consumers is to rely on these medications as little as possible, and instead turn to natural remedies, diet and lifestyle changes to reduce the risk of disease and address health concerns without toxic drugs.
References:
https://www.cbsnews.com/news/merck-created-hit-list-to-destroy-neutralize-or-discredit-dissenting-doctors
https://www.theaustralian.com.au/news/drug-company-drew-up-doctor-hit-list/story-e6frg6n6-1225693586492
GMOs & Dangerous Chemicals
Natural Health 365 is a premium source of trending and popular health-related news, science, testimony & research articles on the most up to date and relevant natural health information. The articles on GMOs & other Dangerous Chemicals found herein are meant to inform and advise our site visitors on steering clear of foods and other consumer products that contain Genetically Modified Organisms and/or Chemicals that are DANGEROUS to human health.
Join thousands of daily visitors staying informed and involved on Natural Health 365! We seek out scientific solutions with proven results and it is our mission to keep you up to date on the latest information! Articles range in topic from vaccination overviews to linking specific, common vaccines to the development of autism. We also aim to educate the public on the dangers of vaccines and provide in depth analysis of political vaccination bills.
Read Some of Our Most Popular Articles
Consumer Alert: GMO Apples & Potatoes are a Public Health Risk, Roundup Herbicide & GMOs Destroy Your Digestive System, US Senate Votes to Shut Down GMO Labeling Bill, Monsanto Lies Revealed.
---
---
GMO & Dangerous Chemicals are two of our major post categories on www.naturalhealth365.com and contain over 90 articles that cover a wide range of subjects; including but not limited to…
GMOs & Dangerous Chemicals
More Articles on GMOs & Toxic Chemicals
---
In addition to publishing articles concerning the most up-to-date information on GMO Foods, Research, & Toxic Chemicals that have dangerous and unintended consenquences, we also aim to connect healthy lifestyles, non-GMO diets and balanced consumption of dietary supplements to lifelong health and adding happy years to your life.
DID YOU KNOW?
Did you know that Monsanto is one of the most profitable entities on the planet, while the farmers that make them so successful are barely able to feed their families? Or that mono-cropping erodes our top soil so that no vegetables, grains, or fruits will grow in the wake of a mono-cropped field? Perhaps you didn't know that organized events to protest Monsanto and their signature chemical, Roundup? You can find all of that information and more right here on Natural Health 365.
Join Our Email List
Each day, visitors sign up for our weekly informative news sent directly to their email or RSS feed agregator. We send out three weekly emails keeping you informed and involved on the latest Natural Health News, information about our FREE SHOWS and updates on your favorite topics including Food & Nutrition, Cancer & Heart Disease, Vaccines & Autism, & – of course – GMOs & Dangerous Chemicals!
You can also check out our VIP member area, The Inner Circle, where you get access to thousands of recorded interview (audio/video), pod casts, & literature by some of the worlds foremost experts on Natural Health and Treatments that could save you thousands! Learn how to REVERSE disease without the use of toxic and expensive medications.
Natural Health 365 also is a venue for webinars on various topics, has a flourishing e-commerce store where you can purchase vitamins, pro biotics, supplements and unique products such as Grazing Goat Whey Protein.
Grazing Goat Whey Protein™ is formulated exclusively for the health-conscious consumer looking for the finest whey protein nutritional supplement on the planet.* Best of all, this goat whey protein comes from goats that graze – 365 days per year – on pesticide and chemical free pastures. No hormones, antibiotics or pesticides are used – ever. This product is non-GMO and gluten free.