NH365 060: Boosting immunity – Supplements for detoxification and stress reduction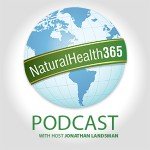 (NaturalHealth365) Stress in modern society is at an all-time high. Poor food choices, too many toxins and nutritional deficiencies compromise immunity and increase the risk of disease. The solution is simple and starts with a good detoxification program; removing the toxins from our life and the use of a healthy diet / supplementation routine.
Today, on the NaturalHealth365 Podcast, we'll focus on 3 of the best supplements I know of to help the body rid itself of unwanted toxins and – at the same time – improve immunity and reduce our risk of chronic disease symptoms.
Links related to the show:
The NaturalHealth365 Store offers the most comprehensive (easy to absorb) B vitamin complex on the market.  Click here to order today.
Available now: High-quality glutathione in the NaturalHealth365 Store.  Discover the detoxifying power of the #1 'master' antioxidant in the body. Click here to order today.
Be good to your heart – the NaturalHealth365 Store offers the finest quality CoQ10 on the market. Click here to order today!
Our guest, Dr. Chris Shade, obtained his bachelor's and master's degree from Lehigh University in environmental chemistry. Dr. Shade earned a Ph.D. from the University of Illinois where he studied the environmental and analytical chemistries of mercury as well as advanced aquatic chemistry.
During his Ph.D. work, Dr. Shade patented analytical technology to analyze mercury and later founded Quicksilver Scientific. His current focus is neuro-inflammatory issues, immune dysregulation, toxicity, and infection – specifically how to peel away the layers of overlapping dysfunction in a sick person until you get to a point at which the system rights itself.
This show will prove to be a valuable resource of lifesaving information – especially for those suffering with chronic diseases like arthritis, diabetes, heart problems and even cancer.
Program highlights include:
The health benefits of nutritional supplements in liposomal form.
How B vitamins can effectively help us deal with chronic stress and reduce the risk of memory loss, fatigue and cardiovascular issues.
Why glutathione – the 'master' antioxidant – is so valuable to human health.
All glutathione supplements are NOT created equal – find out what you need to know.
Discover the life-threatening link between statin medication (which lowers cholesterol) and low CoQ10 levels in the body.
Find out if you should (or shouldn't) take vitamin/mineral supplements while taking any prescription medication.
Meet Christopher Shade, Ph.D.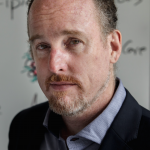 Quicksilver Scientifics' Founder, Dr. Chris Shade, opened the Quicksilver Scientific Research Laboratory in 2005 in Lafayette, Colorado, to provide heavy metal and mercury speciation testing primarily to the environmental sector. Dr. Shade developed the patented Liquid Chromatographic Mercury Speciation technology used at Quicksilver Scientific while conducting his Ph.D. dissertation work with adviser Robert Hudson at the University of Illinois at Urbana-Champaign.
Mercury speciation analysis is a process that separates and measures forms of mercury. The mercury speciation test was originally developed to isolate and separate the three forms of mercury, in order to analyze methylmercury for environmental research. This testing technology developed by Dr. Shade led to its diagnostic application as a revolutionary health breakthrough.
The proprietary Quicksilver method utilizes superior chemistries to provide the highest degree of accuracy and precision in the industry. And with the growing number of mercury-contaminated environmental sites, the Quicksilver team continues to develop products to meet the needs of their clients. Dr. Shade and his team of scientists are the leading providers of cutting-edge detoxification support systems to the world of environmental science, medicine and wellness.