NH365 110: Toxic Bras – Cancer Risks EXPOSED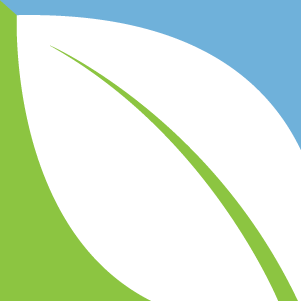 (NaturalHealth365) According to the American Cancer Society (ACS), the "internet and e-mail rumors and at least one book have suggested that bras cause breast cancer by obstructing lymph flow. There is no good scientific or clinical basis for this claim, and a 2014 study of more than 1,500 women found no association between wearing a bra and breast cancer risk."
That book they are referring to … no doubt, has everything to do with my special guest – who will expose the true connection between bras and breast cancer.
The link between bras and breast cancer risk
Keep in mind, this is the same organization that heavily promotes the use of mammograms – which (over time and usage) increases the risk of breast cancer due to its radiation output.  Time and time again, the ACS has placed the value of corporate interests over public safety.
For example, in their advice about anticancer diets, the ACS (like many other organizations controlled by the pharmaceutical industry) never mention the dangers of chemically-laced (non-organic) foods or genetically modified organisms.  And, at the same time, promote the use of toxic chemotherapy agents and cancer-causing radiation 'treatments' for all cancer patients. (something is really wrong with this picture!)
Their 'healthy living' guidance for those concerned about cancer are so vague, like "control your weight" and "eat healthy foods" – that most people will still feel unsure about what to do, when faced with a cancer diagnosis.
Today, on the NaturalHealth365 Podcast, I would like to encourage you to think for yourself about the dangers of wearing a bra. Obviously, this show is focused on women. But, if you're a man concerned about this for someone you love – please share this show link – right now.
Links related to this podcast:
For more information about Sydney Ross Singer or to order his book, Dressed to Kill – visit: BrasandBreastCancer.org
Subscribe to the NaturalHealth365 newsletter to receive our FREE shows, lots of great health gifts + the latest news and information on natural health solutions.
Podcast highlights include:
What one applied medical anthropologist discovered in his quest for truth about breast cancer.
The scientific results produced by the first bra and breast cancer study.
New research that supports previous findings.
Why Western medicine ignores the risk of wearing bras.
Healthy advice for women who want to wear bras.
Plus, much more!
About Sydney Ross Singer
Sydney Ross Singer is an author, speaker, and pioneer of the field of Applied Medical Anthropology. In 1994, he founded and currently serves as Co-Director of the Institute for the Study of Culturogenic Disease with his wife and co-research Soma Grismaijer.
This pioneering organization is dedicated to discovering the culture-based causes of disease. Using an integrated approach from the fields of biochemistry, anthropology, medical humanities, and medicine, Sydney Ross Singer has made numerous medical discoveries into the cultural causes of various common diseases.
Singer and Grismaijer rocked the world with their groundbreaking 1991-93 U.S. Bra and Breast Cancer Study, published in their book, Dressed to Kill – which has now been confirmed by numerous international studies linking wearing tight bras with breast cancer – pointing to the role bras play in impairing the lymphatic system.