New flu vaccine contains Gulf war syndrome adjuvant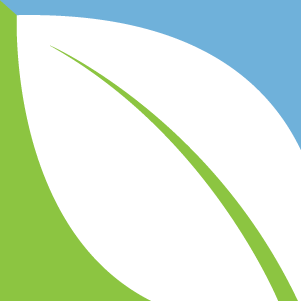 (NaturalHealth365) Pharmaceutical giant Novartis has just rolled out a new flu vaccine, FLUAD, intended for Americans age 65 and over. And the vaccine, developed for the 2016-2017 flu season, contains a nasty surprise – squalene, the substance many say is responsible for triggering Gulf war syndrome. {Even military personnel are speaking out about what really causes Gulf war syndrome}
Gulf war syndrome, which affects returning military veterans of the Persian Gulf War, is a cascade of conditions and symptoms including fatigue, muscle pain, cognitive problems, rashes, night sweats, and other ills. Research scientist Dr. Vera Scheibner maintains that lupus, multiple sclerosis, amyotrophic lateral sclerosis, and other life-threatening diseases can also result.
Over 250,000 of the 697,000 US veterans who served in the Persian Gulf are afflicted with the condition.
Gulf war syndrome linked to a toxic vaccine ingredient
Squalene was used as an adjuvant in compulsory anthrax vaccinations given to servicemen during the Gulf War. Adjuvants are substances added to vaccines to create a stronger immune response to the vaccine. The anthrax vaccines used an oil-in-water emulsion of squalene known as MF59.
Many health activists maintain that the U.S. government willfully ignored evidence showing that MF59 in anthrax vaccine triggered Gulf war syndrome.  Initially the Department of Defense denied squalene's presence in the compulsory vaccines, but the FDA found evidence of the substance, and tests detecting anti-squalene antibodies in Gulf War Syndrome patients provided a clear link.
How does squalene harm the human body?
Squalene is a naturally occurring substance in animals, plants and humans. Found in abundant supply throughout the nervous system and brain, squalene is actually a beneficial antioxidant when consumed.
But, injecting squalene as an adjuvant is a different story.  Adjuvants enhance the immune response and cause the immune system to overreact to the introduction of the organism being vaccinated against. Experts report that the immune system is triggered to attack squalene throughout the entire body – even where it is vital to the nervous system.  In truth, studies confirm that adjuvants like squalene can generate long-term, concentrated and unremitting immune responses.
In a study published in the American Journal of Pathology in 2000, a single injection of squalene caused rheumatoid arthritis – an autoimmune disease – in rats. Is it surprising in any way that an overwhelming amount of Gulf war syndrome patients suffer from autoimmune diseases?
Incidentally, adjuvants are used to make it possible to use smaller amounts of a flu vaccine, thus allowing for a greater amount of individual doses – and greater profits for the pharmaceutical companies.
New flu vaccine contains a cocktail of toxic ingredients
FLUAD, which combines two variants of Influenza A and one of Influenza B, also contains polysorbate 80, the antibiotic neomycin, barium – a heavy metal – and the toxin formaldehyde.
The CDC owns up to "some adverse events" from the FLUAD vaccine, listing them as mild to moderate pain, redness at the injection site, headache, muscle aches and malaise.
Also listed on the agency's website, however, are adverse effects of a more serious nature. Blood and lymphatic system disorders, cellulitis-type reactions, convulsions, allergic reactions including anaphylactic shock (a life-threatening condition), and nervous system disorders such as Guillain-Barre syndrome have all occurred as a result of the vaccine.
Noting that 80 to 90 percent of seasonal flu-related deaths and 50 to 70 percent of hospitalizations occur in people 65 and older, the CDC lists FLUAD as an "acceptable alternative to other vaccines for this age group."
It's clear that many elderly people – with weakened immune systems in the first place – will be subjected to the potential ravages of squalene-laden injections this flu season. For the CDC, it's business as usual.  But, as more and more people wake up to these 'healthcare' practices, we can put a stop to this dangerous medical procedure – especially when safer remedies already exist for the flu.
References:
https://www.fda.gov/downloads/BiologicsBloodVaccines/SafetyAvailability/VaccineSafety/UCM474387.pdf
https://www.cdc.gov/flu/protect/vaccine/adjuvant.htm
/naturalnewslinks/042241_Gulf_War_syndrome_flu_vaccines_MF59.html
https://articles.mercola.com/sites/articles/archive/2009/08/04/squalene-the-swine-flu-vaccines-dirty-little-secret-exposed.aspx