Top 11 front groups disguised to confuse you about food safety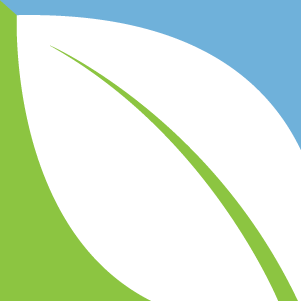 (NaturalHealth365) Over the last few years, health advocacy has challenged harmful food production technologies while promoting sustainable alternatives. Multiple tools and strategies have included litigation, legal petitions for rulemaking, legal support for various sustainable agriculture and food safety constituencies, policy initiatives, public education, grassroots organizing, and media outreach.
In response, the food industry has ramped up its public relations efforts to reassure the public that our food system is 'healthy and safe.' They have formed groups that appear to benefit the public, and they often appear to represent farmers or consumers. However, their sneaky tactics are actually funded by powerful industry players – like Monsanto – who don't truly care about public health. Therefore, it's important to understand who these groups are and what their ultimate goals are.
Don't confuse front groups with trade groups
Lobbyists are hired by the food industry to push for legislation in favor of their own interests. By pooling their resources, they become powerful. You may see examples below:
National Cattleman's Beef Association – represents the beef industry
American Beverage Association – represents the soft drink industry
Grocery Manufacturers Association (GMA) – represents 300+ branded food companies
While trade groups are generally upfront about who they represent, front groups are a bit sneakier. In fact, front groups engage in public relations campaigns rather than lobbying. Because they attempt to create a positive public impression, the name of their groups are usually deceiving. After all, they are trying to hide the economic motives of their corporate supporters.
Front groups do the dirty work of branded food companies
Each year, large food companies – such as McDonald's or Pepsi – invest millions of dollars to keep the image of their brands clean. Therefore, they don't want to engage in ugly tactics that many front groups utilize. Joining and funding these groups is much safer for their corporate image.
What kinds of dirty work are common with front groups?
When criticism is being directed at a sector of the food industry (and getting much attention), front groups are created to control the public discourse. Rather than fix the problems they've created, the group will change the way they are talked about. They will use propaganda and disinformation to make the problem go away. Their dirty work may include:
Bogus grassroots: Politics are used to make the public feel the group is on their side and fighting their interests while pretending to represent the little guy (farmers, small business owners, or consumers). They may even insinuate that they are being attacked by the "elite" or government.
Altered science: Scientists are hired by the group to hide truth by altering scientific experiments and then releasing selfish outcomes to the public to make their interests legitimate.
Mocking critics: By using names like "extremists" and "food police," the group discredits those criticizing their interests. They also portray experts and advocacy groups as fear-mongers who don't understand science or "the facts" and will try to "debunk common myths" about nutrition advice.
Scaring the public: The group preys on the public's fears related to the economy by saying that new policies will result in higher food prices and lost jobs.
Don't let these front groups trick you into believing their nonsense
To be able to fight back, you need to know who these groups are and who funds them. You may identify some of them as they use "council" or "alliance" within their names.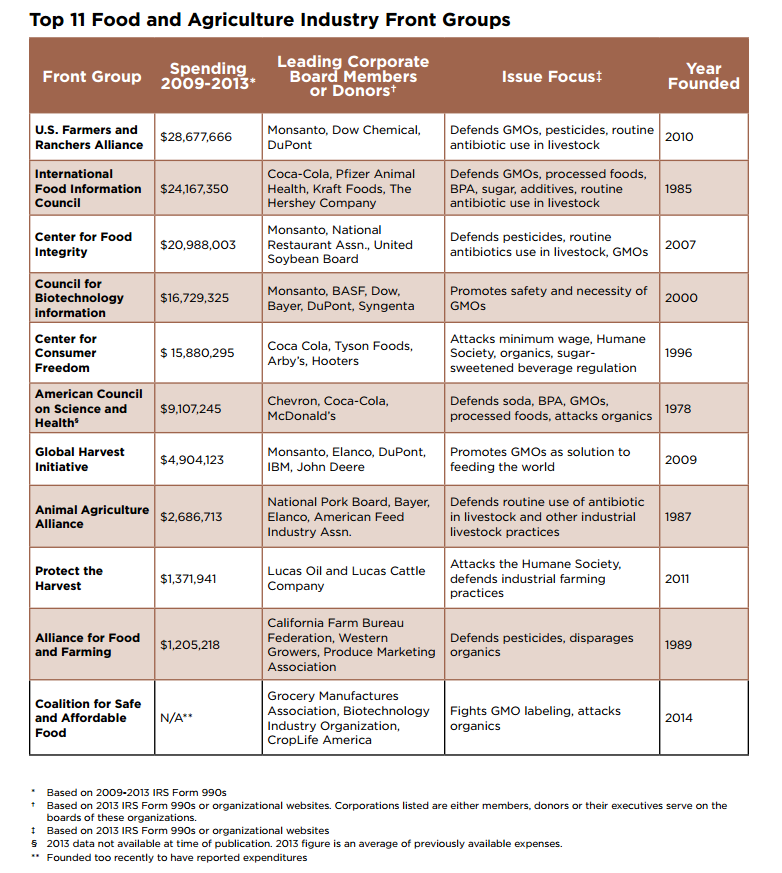 Spread the word and expose these front groups!
Front groups are very sophisticated and well-funded to carry out their deceptive tactics and undermine the public. By exposing them, you can help educate your family, friends, the media, and policymakers about their true agenda.
As we like to say, here at NaturalHealth365, shinning a light on darkness is the best way to see. (and protect ourselves from harm)
About the author: Abby Campbell is a medical, health, and nutrition research writer. She's dedicated to helping people live a healthy lifestyle in all aspects – physically, mentally, emotionally, and spiritually. Abby practices, writes, and coaches on natural preventive care, nutritional medicine, and complementary and alternative therapy.
References:
https://www.beefusa.org
https://www.ameribev.org
https://www.gmaonline.org
https://www.rachelcarsoncouncil.org/uploads/reports/FOE_SpinningFoodReport_14.pdf