Stop Lyme disease – How one woman was cured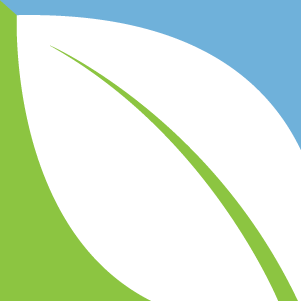 (NaturalHealth365) More than 300,000 people are diagnosed with Lyme disease in the United States – each year. Sadly, many more suffer from this disease but get misdiagnosed with fibromyalgia, multiple sclerosis, chronic fatigue syndrome or any number of the so-called 'psychiatric' conditions.
In addition, chronic Lyme disease is poorly treated by Western medicine due to the ineffective logic of prescribing antibiotics and other drugs that actually compromise immune function and increase the risk of disease.
Learn why antibiotics are not the answer for chronic Lyme disease. On the next NaturalHealth365 Talk Hour, Dr. Jay Davidson talks to Jonathan Landsman about his family's personal experience with Lyme disease, and reveals how conventional medical treatments can actually worsen the situation. This program will uncover many alarming facts about this debilitating condition, plus, offer advice on how to safely regain your health – naturally.
Simply sign up now for FREE access to our weekly show by entering your email address and you'll receive show times plus some FREE gifts!
Successfully treating Lyme disease: Where Western medicine fails
Conventional medicine's approach to treating Lyme disease has historically been to push the use of antibiotics – as the primary means of treatment. Yet, an antibiotic regimen will almost certainly leave the body with a weakened immune system, setting it up to fail in its fight against this chronic disease.
On the next NaturalHealth365 Talk Hour, Dr. Davidson will discuss:
Do NOT ignore the health dangers linked to toxic indoor air. These chemicals - the 'off-gassing' of paints, mattresses, carpets and other home/office building materials - increase your risk of nasal congestion, fatigue, poor sleep, skin issues plus many other health issues.
Get the BEST indoor air purification system - at the LOWEST price, exclusively for NaturalHealth365 readers. I, personally use this system in my home AND office. Click HERE to order now - before the sale ends.
What you should about Lyme disease – when antibiotics fail to help
What lifestyle habits increases your risk of getting Lyme disease
How heavy metal toxicity is related to Lyme disease
Plus, most importantly, how to successfully cure Lyme disease – naturally
Simply sign up now for FREE access to our weekly show. Enter your email address and you'll receive show times plus some FREE gifts!
This week's guest: Dr. Jay Davidson, a leading expert in the field of functional medicine
Discover the way to treat Lyme disease safely and regain your health, without harmful antibiotics – Sun. Jun. 12
Dr. Davidson received a doctorate of chiropractic degree at Northwestern College of Chiropractic in Minnesota. Recognized as an ambitious researcher and clinician, Dr. Davidson works with and coaches many people throughout the United States.
After seeing his wife's health deteriorate, Dr. Davidson went on a search for the answers her doctors just could not find. His research led him to the techniques that he now employs in his "Five Steps to Restoring Health Protocol."
About the author: Jonathan Landsman is the host of NaturalHealth365.com, the NaturalHealth365 Talk Hour – a free, weekly health show – and the NaturalHealth365 INNER CIRCLE, a monthly subscription to the brightest minds in natural health and healing.
Reaching hundreds of thousands of people, worldwide, as a personal health consultant, writer and radio talk show host, Jonathan has been educating the public on the health benefits of an organic, non-GMO diet along with high-quality supplementation and healthy lifestyle habits, including exercise and meditation.