The Microbiome Diet – Healing the gut naturally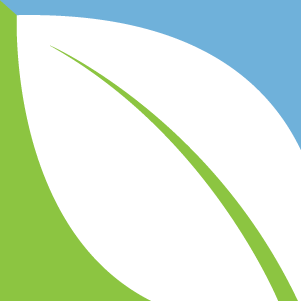 (NaturalHealth365) The answers to some very big questions about your health could lie within a very tiny ecosystem in your gut. The microbiome – often referred to as the body's "forgotten organ" – consists of a collection of tiny bacteria that have an immense impact on a number of health conditions like, chronic inflammation, cancer and heart disease.  Keeping your microbiome in balance, a need often ignored by conventional medicine, plays a critical role in maintaining your health.
Know the symptoms of an imbalanced microbiome and why it's essential to avoid this threat to human health.  On the next NaturalHealth365 Talk Hour, Jonathan Landsman and Raphael Kellman, M.D. will discuss the microbiome's impact on brain function and the immune system.  This program will reveal little-known facts about the significance of healthy gut bacteria, plus, how the microbiome affects mental health, emotional wellbeing and our ability to avoid disease symptoms.
Simply sign up now for access to our FREE, weekly show by entering your email address and you'll receive show times plus FREE gifts!
The microbiome: How gut health influences brain function
Researchers are just now beginning to unravel the mysteries of the link between the microbiome and brain health. Faulty communication between the gut and brain has been linked to a number of neurological and psychiatric outcomes that can be traced in some part to immune system dysfunction and inflammation caused by imbalances in gut bacteria.
Changes in the composition, diversity and stability of the microbiome has been associated with a variety of diseases, including gastrointestinal, autoimmune and metabolic disorders. But it has also been association with brain disorders. Factors like the use of antibiotics and other medications, as well as diet and exercise, can all influence the composition of gut bacteria. Researchers believe that a poor diet (and other stress-related factors) can interfere with the pathways used by the microbiome to communicate with the brain.
An integrative approach to healing the gut
There are important steps that must be taken to combat these ill health effects, according to Dr. Kellman. A functional medicine approach can help to heal the gut, ridding it of unhealthy bacteria by avoiding foods that disrupts the microbiome. Unlike conventional approaches to medicine, a functional or integrative approach will focus on healing the lining of the intestinal walls, which can become permeable, releasing partially digested food into the bloodstream, triggering the body to react with an immune response and inflammation.
The most effective way to heal the gut is to educate yourself about the 'hidden' dangers within our food supply.  Just because a food item has been "approved" for consumption – doesn't make it safe.  The good news is with a little effort – we can greatly reduce our exposure to toxins and accelerate the healing process, without the need for toxic medications or risky medical procedures.
Simply sign up now for access to our FREE, weekly show and learn Dr. Kellman's approach for improving the microbiome through healthy eating and supplementation, reducing the risk of disease and improving brain health.  Enter your email address and you'll receive show times plus FREE gifts!
This week's guest: Raphael Kellman, M.D., author and expert in the study of how the microbiome influences human health.
Discover how to create healthy gut bacteria, reduce the risk of disease and boost brain function naturally – Sunday, June 5
A graduate of Albert Einstein College of Medicine in New York, Raphael Kellman, M.D. is a pioneer in functional medicine with a holistic and visionary approach to healing. For over 10 years, Dr. Kellman has been studying research of the microbiome – paving the way for other doctors to see how the health of the microbiome should be considered to properly treat patients.
In 17 years of practice, he has worked with more than 40,000 patients, many of whom have come to him from all over the world, usually after suffering without help for years.  The author of The Microbiome Diet, Dr. Kellman helps people regain their health by gaining a deeper understanding of what it means to "heal" and helps them get to the root causes of their disease.
About the author: Jonathan Landsman is the host of NaturalHealth365.com, the NaturalHealth365 Talk Hour – a free, weekly health show – and the NaturalHealth365 INNER CIRCLE, a monthly subscription to the brightest minds in natural health and healing.
Reaching hundreds of thousands of people, worldwide, as a personal health consultant, writer and radio talk show host, Jonathan has been educating the public on the health benefits of an organic, non-GMO diet along with high-quality supplementation and healthy lifestyle habits, including exercise and meditation.