NH365 122: Plant medicine for mental and emotional wellbeing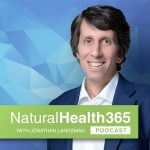 (NaturalHealth365) Why is the pharmaceutical industry and government health agencies so against plant medicine?  One of the biggest examples of their 'hatred' is related to the hemp plant.  Some basic historical research would reveal that this plant was heavily used throughout the U.S. – until it was outlawed in 1932.
There's a big movement to restore the legal right of farmers to grow hemp – on a large commercial scale. And, this is exciting news because some experts estimate the hemp market to be worth hundreds of millions of dollars.
Find out how plant medicine can be used to improve your mental and emotional wellbeing
Of course, within the natural health world, the hemp plant and its extracts get a lot of good press. But, despite the positive news, the mainstream media and Western medical world continue to demonize its usage.
Today, on the NaturalHealth365 Podcast, we'll talk about the many misconceptions surrounding hemp, talk about the health benefits, the science plus much more.
Links related to the show:
For more information about Hyla Cass, MD – visit: CassMD.com
If you're not a NaturalHealth365 newsletter subscriber – visit: NaturalHealth365.com and sign up today.
Did you know? The liver is the most important detoxifying organ in the body. When the liver can't effectively neutralize and dispose of toxins, they accumulate in the body. Two essential nutrients for healthy liver function are milk thistle and glutathione. These two ingredients - plus much more – are now available in an advanced liver support formula. Click here to learn more.
Podcast highlights include:
The suppressed truth about the hemp plant
Understanding hemp, CBD and THC – without the hype
The health benefits of hemp oil extract
Surprising truths about how the hemp plant helps people – mentally and emotionally
How Dr. Cass uses hemp in her medical practice
Plus, much more
About Hyla Cass, MD
Hyla Cass, MD is a board-certified psychiatrist, frequently quoted expert in the area of natural approaches to mental and physical health and the author of many popular books including, "Supplement Your Prescription" and "8 Ways to Vibrant Health."
Dr. Cass combines the best of leading-edge natural medicine with modern science in her clinical practice, writings and lectures throughout the world. As a primary focus, Dr. Cass helps individuals withdraw from psychiatric medications and substances of abuse, or to avoid medication altogether, through the use of specific natural remedies.