Dr. Daniel Amen reveals the alarming truth about brain health and nutrition at Natural Medicine Summit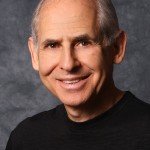 (NaturalHealth365) The brain is a miraculous organ with tremendous capacity for healing, but sitting idly by without taking control of your health will put your brain – and your life – in grave danger.  That truth for Dr. Daniel Amen is at the foundation of his work to improve patient lives by improving the health of their brains.
You can hear what Dr. Amen has to say about how both lifestyle and physical factors affect brain function and overall health at the 2016 Natural Medicine Summit, available free online March 14th through the 22nd.
The Summit provides access to the expertise and advice of some of the world's most well-respected natural health experts. Participants will hear the latest research-based recommendations on nutrition and supplements, weight loss, brain health, naturally treating chronic illnesses plus much more.
Brain health is integral to overall, lasting wellness
As part of the Summit's line-up of health experts, Dr. Amen – physician, double-board-certified psychiatrist and best-selling author – will reveal shocking revelations on brain health, and how revolutionary brain imaging has led to drastic improvements in quality of life for individuals suffering from brain trauma and disorders, behavioral problems and mental illnesses. You will also hear how diet and lifestyle changes can improve your brain health and memory – and how today's modern lifestyles are proving fatal.
Dr. Amen is the founder of the Amen Clinics – throughout the United States – in California, Washington, Virginia, Georgia and New York.  With over 100,000 brain images of patients from 111 countries, the clinics are home to the largest known psychiatric database of functional brain scans.
Practicing in the field of psychiatry for over 35 years, Dr. Amen has garnered much attention for his best-selling books as well as his position as the lead researcher on the largest brain imaging and rehabilitation study of NFL players. He is well-known for his use of brain spect imaging, a type of nuclear medicine that reveals blood flow and activity in the brain. His use of imaging has enabled him to expand his knowledge of how brain health affects overall physical and mental health.
Shocking truth about nutrition, lifestyle and brain function revealed
Dr. Amen readily admits his use of brain imaging in psychiatric treatment has not been welcomed by many in the field. Dr. Amen points out that unlike physicians specializing in other areas of the body, such as the lungs or kidneys, psychiatrists are resistant to the idea of closely examining the physical health of the brain itself, including blood flow and brain activity. Yet, doing so can often reveal very specific physical causes behind outwardly signs of behavioral and mental health disorders.
Join the Natural Medicine Summit to hear Dr. Amen reveal shocking truths about:
• The threat to human life greater than terrorism, but hidden from headlines
• How lifestyle and dietary choices play a crucial role in brain function and illness
• Why you need to prepare now to fight the war for your brain health – before symptoms arise.
"Everywhere you go, someone is trying to shove bad food down your throat that will kill you early," says Dr. Amen. "The real weapons of mass destruction are pesticide-sprayed, high-glycemic, low-fiber foods that are pro-inflammatory and increase your risk for diabetes, heart disease, and cancer."
Dr. Amen points out that half of America is either diabetic or pre-diabetic, 60 percent are hypertensive or pre-hypertensive, and two-thirds are overweight or obese. But diet and exercise is only part of the battle. Today's media- and technology-laden lifestyles gnaw away at brain health. Dr. Amen believes evolution is going backward thanks to the 'modern' lifestyles we lead.
Dr. Amen will join dozens of other experts at the Natural Medicine Summit who will reveal solutions for optimum health. With all the misinformation floating around the Internet and other media, the Summit offers participants an opportunity to get accurate, research-based information on living a healthy life.
This information is extremely vital to your health and the health of your loved ones.  Best of all, the Natural Medicine Summit is FREE, so register today.