6 amazing health benefits of camel milk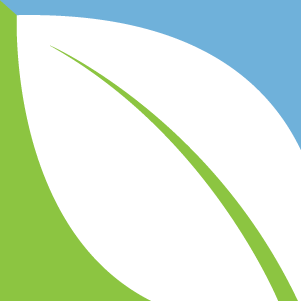 (NaturalHealth365) Believe it or not, camel milk has been used for over 5,000 years to help fight off germs, fight diabetes, support gut health, and provide the body with important enzymes. This milk was readily available in Middle Eastern countries even when water was lacking, and is still being used for its therapeutic benefits today.
Camel milk has been deemed to hold superfood benefits, and research has shown that this milk contains more nutritional value than other forms of milk  On top of the many surprising health benefits, camel milk is also rich in unsaturated fatty acids, and is high in vitamins and minerals. The great news is that those with lactose intolerance will likely be able to enjoy this milk without the symptoms associated with drinking homogenized cow's milk. In fact, this milk has actually be shown to reduce lactose intolerance.
Camel milk naturally reduces anxiety and improves digestion
Whether you are looking for a way to boost gut health, reduce anxiety, or support your child with autism, camel milk has you covered. I am going to share the 6 most amazing health benefits this milk holds, and why everyone could benefit from having this milk as part of a healthy diet and lifestyle.
For example, GABA is a neurotransmitter that is essential for brain function and has been thought to help naturally reduce symptoms of anxiety.  The great thing about camel milk is that it's much higher in this neurotransmitter than cow's milk, according to scientists at the University of California, Irvine. The GABA in camel milk is also thought to be more bioavailable – making it an excellent beverage for anyone who experiences high levels of stress and anxiety.
On top of anxiety reducing benefits, camel milk is rich in probiotics – making this a great way to promote healthy gut bacteria which in turn helps to reduce depression and anxiety. What's even more exciting is that there is a new and fun way to get camel milk into your diet through raw camel milk kefir.  This is a 100% natural probiotic-rich yogurt drink that has a delicious creamy taste and may even be able to boost gut health more than cow's milk kefir.
Great protein source: Camel milk contains 200 different types of protein
This unique milk is rich in proteins making it a great way to bulk up your protein intake without consuming synthetic protein supplements or chowing down on enormous amount of meat products.  Protein is essential for nearly every process in the body, making it a critical part of a healthy diet. At King Saud University, pharmacologists found over 200 different proteins in camel milk.
The best part is that some of the proteins found were immunoglobulin's – which are responsible for helping boost the immune system. These pharmacologists believe that some of these proteins are so unique that they may even be able to be used in nutraceuticals in the near future.
Autistic children experience the benefits of camel milk
One of the most amazing health befits of camel milk, is that studies have shown that this milk may actually help support children with autism. A study was conducted at King Saud University that studied 60 autistic children and tested their levels of oxidative stress before and after the study.
The conclusion was that the group who received camel milk as compared to those that received cow's had lower levels of oxidative stress at the end of the study.  They also reported an improvement in behavioral and cognitive tests – which is positively attributed to the consumption of camel milk.
A healthy way to control type 2 diabetes and prevent insulin resistance
Although researchers aren't 100% sure why this milk improved type 2 diabetes, what they do know is that an investigative study showed that camel milk consumption was able to reduce insulin resistance.  The mechanism behind this is unclear, but one theory believes this is because this particular type of milk contains 'insulin-like' small molecule substances that are actually able to mimic insulin interaction with the receptor.
Dr. Uma S Dubey of BITS Pilani's Rajasthan campus stated that 'camel milk can be used to reduce the dose of insulin required by some diabetes patients.'  But don't expect this kind of news to be published by the American Diabetic Association (ADA) any time soon.  Sadly, the ADA promotes the consumption of terrible quality food ingredients like genetically-manipulated canola oil and processed (demineralized) table salt.
Surprising nutrition fact: Camel milk closely resembles human mother's milk
One of the most impressive benefits of this milk is that it's thought to be the closest thing you'll get to resembling human mothers milk. A study was done, analyzing 20 individual human milk and camel milk samples for fat, total protein, vitamins, and minerals. The result of the study showed that camel milk is considered to be a highly nutritious food and could be considered for therapeutic application.
Camel milk has also shown to have the highest content of phospholipids and could possibly be considered one of the types of milk for infants and toddlers who need milk alternatives, not to mention the benefits this milk has for adults as well. However, if dealing with any health issues, it's always best to check with your doctor before making any changes to your diet.
Ward off cancer with camel milk in your next smoothie
If you're looking for a new way to kill off cancer cells, this milk may be the answer. A study published back in 2012 by the Journal of Biomedicine and Biotechnology states that camel milk (not cow milk) was able to induce cancer cell death in both HepG2 as well as MCF7   The study also showed that camel milk was able to induce oxidative stress-mediated mechanisms.
How do you get camel milk?
Camel milk may not be something you will find in your everyday grocery store, and will likely be best purchased directly – online.  While laws vary from state to state, in most states, the milk is allowed to be sold from farm to customer – but is not as likely to be sold from farm to store shelves.
Editor's note: Click here to order 100% raw camel milk from a trusted source.  And, yes, your purchase does help to support our operations at NaturalHealth365 – at no extra cost to you.  Enjoy!